Posted on Jan. 29, 2021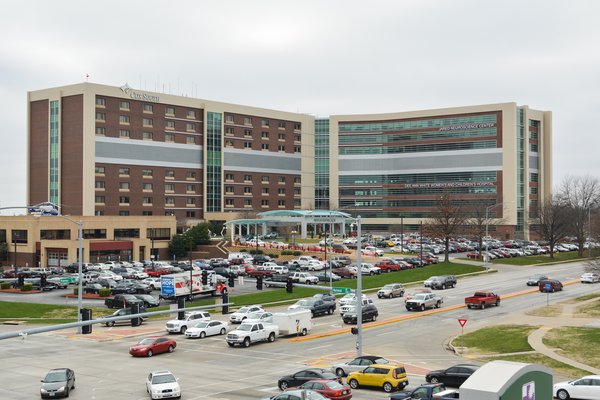 COVID-19 and vaccine updates
Beginning today, we are sending text, email and automated calls to a narrow band of high-risk patients to invite them to register for the COVID-19 vaccine. Our physicians have developed a phased approach based on risk factors that include age and specific co-morbidities. We plan to begin vaccinations Monday with that limited vaccine supply. This afternoon, we were informed we will receive an increased amount of doses beginning next week. This will allow us to more quickly vaccinate the most at-risk patients in our region. We will add vaccination clinics next week, and begin to work our list of high-risk patients. Patients will be contacted by phone, text and email. The rate-limiting factor continues to be vaccine supply at the national level. As vaccine production increases, and the Johnson & Johnson vaccine likely becomes available, we are hoping to speed up the process.
We are seeing continued easing of hospitalized patients with COVID-19. We dropped well below 100 patients in our system for the first time in months. Symptomatic testing shows a 15% positivity rate for the past 7 days. We continue to see the number of employees infected drop dramatically.
CoxHealth to build "super clinic" at Battlefield and 65
Work will soon begin on another 30,000-square-foot CoxHealth super clinic, this one at the intersection of Highway 65 and Battlefield Road in Springfield. The facility will feature urgent care, primary care, physical therapy, as well as on-site radiology and lab services.
CoxHealth leader honored with award
Karen Kramer, senior vice president and chief hospital officer, was honored with the 2021 ATHENA Award. The prestigious honor, given annually by the Springfield Area Chamber of Commerce to exceptional leaders, is meant to help inspire others to achieve excellence in their professional and personal lives.
Leaders honored at new Cox Monett Hospital
This was the first full week of the new Cox Monett Hospital, a facility that is the result of years of dedication to rural health care and serving patients in the local community. Street signs on the new campus honor just a few of the individuals who paved the way for the hospital to become a reality, including Larry Wallis, our former CEO and my great mentor. Larry has been recognized for saving the struggling St. Vincent's Hospital that became Cox Monett Hospital, and having the vision to buy land for the eventual replacement hospital.
Springfield bank support our health care heroes
Many thanks to SFC Bank for sponsoring a new project with CoxHealth Foundation to give away yard signs to our health care heroes. The yard signs thank our team, and are a much needed boost to our hard working health care workers.
"Why I'm getting the COVID-19 vaccine"
"Taking the vaccine along with wearing a mask and social distancing is the only way to slow down the spread of this deadly disease.  We must do all we can for the safety of our patients, friends, family, and community. In my opinion, it is the least I can do as a social worker and a member of this community."
Thank you for caring for our community,
Steve