CoxHealth offers workers' compensation through WorkComplete.
WorkComplete is a provider program dedicated to excellence in injury management.
Questions about medical or imaging records?
For your workers' compensation record or imaging record needs, email workcomplete@coxhealth.com.
Contact the WorkComplete Comp Line.
Available Monday - Friday, 8 a.m. - 5 p.m.
417-269-2667
Toll-Free: 1-800-269-2667
Fax: 417-269-2668
About WorkComplete
Insurers, nurse case managers and employers: WorkComplete is your single point of service for thorough, integrated support. Count on us for quality medical care, timely provider appointments, evidence-based treatment approaches plus rapid communication of progress reports and work status. Our experienced providers offer post-injury work for nearly all conditions, case review for difficult cases, causation opinions, utilization reviews and ratings. 
Our team of work comp specialists covers a variety of your health care needs. Some of our specialties include occupational medicine, physical medicine and rehabilitation physicians, orthopedic surgeons, neurosurgeons, neurologists and physical and occupational therapists.
We understand the physiological and psychological effects of maintaining an injured worker on the job, and the importance of providing appropriate treatment. Our program reduces fragmented care and over-utilization of services. We'll answer your tough questions about work status, injury causation, maximum medical improvement and ratings. WorkComplete also offers a job function match service with job analysis, ergonomics and job function testing (new hire and return to work).
Email WorkComplete for recommendations and/or help with these things.
The WorkComplete provider best suited for your worker
Obtaining medical records and rating results
Billing and reporting to employer forms
Inpatient or emergency room needs
Reporting concerns involving treatment of your injured worker
Reporting communication concerns with WorkComplete provider offices
Workers' Compensation Medical Director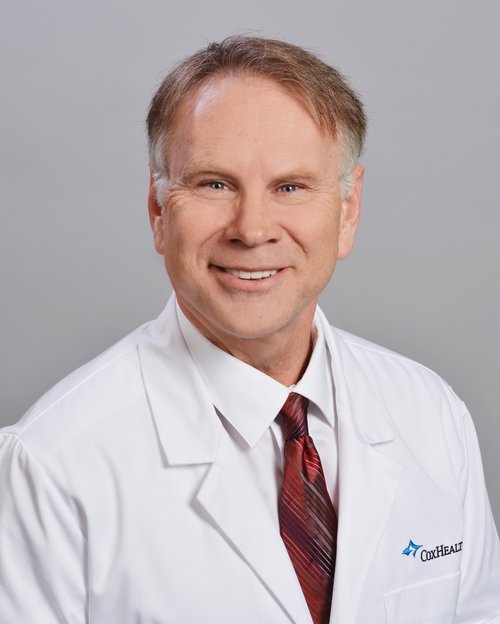 TED A. LENNARD, MD
Dr. Lennard is a physician at Springfield Neurological and Spine Institute and has 29 years of experience with workers' compensation patients. He specializes in physical medicine and rehabilitation and treats acute and chronic work injuries. He has extensive experience in Independent Medical Examinations, ratings, causation opinions and depositions. Dr. Lennard obtained his board certification from the American Board of Physical Medicine and Rehabilitation and has edited seven textbooks in his field. He is married with four daughters.
WORKERS' COMPENSATION
Save time with Virtual Visits.
Let the doctor come to you, with no unexpected costs, no driving and no waiting. CoxHealth Virtual Visits offer at-your-fingertips care for common conditions through our live, confidential video consultation service. How easy is that?
Schedule a Virtual Visit with CoxHealth today.