At CoxHealth, we're dedicated to being a leading expert in orthopedics in Springfield, Mo., Branson, Mo., and the surrounding region. From physical medicine to sports medicine to orthopedic surgery, including hand, foot, and ankle repair, total joint replacement, podiatric services, and more, it's our privilege to bring you the most advanced orthopedic resources to set you on your path to wellness.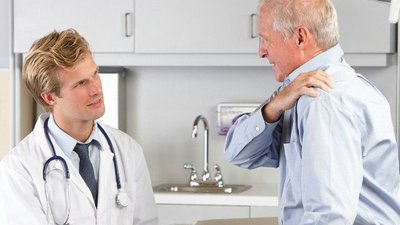 While arthritis is one of the best known reasons for joint pain, several conditions can cause this symptom. Learn more, and be sure to talk to your doctor to get a proper diagnosis. 
Additional services include custom orthotics onsite, rotator cuff repair, arthroscopy, occupational-related injury treatment, osteotomy, pediatric orthopedics, podiatric medicine, cartilage repair, and casting, splinting and braces.
Other Conditions we Treat

Other Conditions we Treat

Post-surgical pain syndrome

Spasticity

Workplace injuries

Other Conditions we Treat

Carpal tunnel syndrome

Back and neck pain

Nerve pain

Other Conditions we Treat

Muscle pain

Pinched nerves

Headaches

Other Conditions we Treat

Torticollis

Dystonia

Overuse injuries