Cox Barton County Hospital
Built in 2007, Cox Barton County Hospital is a 25-bed critical access hospital in Lamar, Mo., offering an emergency department, plus specialized care in diabetes, cardiology, orthopedics and sports medicine, neurology, women's health and more. 
Cox Barton County Amenities & Information
Cafeteria & Vending Machines
Cafeteria
The cafeteria is open daily from 6:00 a.m. until 7:00 p.m. Visitors are welcome to eat in the cafeteria. 
Meals are served at the following times:
Breakfast: 7:30 a.m. to 9:30 a.m.
Lunch: 11:00 a.m. to 1:30 p.m.
Dinner: 5:30 p.m. to 8:00 p.m.
Complimentary coffee, hot and cold tea, and water are available throughout the day for visitors. 
Meal tickets can be purchased at the Information or Emergency Room Registration Desk. Breakfast is $2.50 and lunch or dinner is $5.00. Patients who have permission to eat in the cafeteria must have a card from the unit secretary in order to be served.
Vending Machines

Vending machines for snacks and drinks are located near the main lobby, next to the dining room. Beverage vending machines are also located on the inpatient hallway. 
Patient Dining & Guest Meals
Patient Dining
Your food service will include a menu of nourishing, well-balanced meals that are an important part of your treatment and recovery. CBCH makes every effort to provide nutritious meals that are prepared according to your doctor's orders. 
Patients are served at the following times:
Breakfast: Between 6 a.m. and 8 a.m.
Lunch: Between 11 a.m. and 12:30 p.m.
Dinner: Between 5 p.m. and 6 p.m.
Occasionally, your meal may be delayed if you are scheduled for a special test or treatment. Whenever possible, you will be served after your examination or test.
Guest Meals
One guest meal per patient may be purchased and delivered with the patient's meal. Simply purchase ahead of time in the Business Office. 
For parents and sitters of patients who are 15 years old and younger, one guest meal tray is provided with each patient meal tray. A guest tray is also provided for sitters of patients requiring 24-hour physician-ordered care.
Gift Shop
9 a.m. - 4 p.m., weekdays
The hospital gift shop is located in the main lobby and is a great place for family and friends to buy gifts for patients, friends or themselves. All proceeds from the gift shop benefit of Cox Barton County Hospital.
Chapel
A small chapel is located down the main hallway toward the emergency department, including a prayer box  for patients or family members to leave a request. A minister visits the hospital daily to make rounds to those who wish to see them. In addition, local ministers are on call to help in times of need. 
Volunteer Services
Approximately 25 volunteers make up Cox Barton County Hospital's Auxiliary and they play an important role in the hospital's success. The Auxiliary's mission is to assist patients, families, visitors and staff in an empathetic and supportive manner.

The Auxiliary began shortly after the hospital was built in 1949 and  through the years has raised money and donated to different hospital projects. In recent years, donations helped purchase the player grand piano enjoyed by so many in our front lobby, new recliners for patient rooms and a blanket warmer.
Whether it is an hour each month or every day, Auxiliary volunteers cheerfully donate their skills and talents to support our hospital. Members of the Auxiliary act as greeters, cookie bakers, van or golf cart drivers and brighten lives by delivering mail and flowers to patient rooms. Some give their time to staff the gift shop or to give hand massages to patients and they also generously gives of their time to stitch lap quilts and cloth toys for our patients. 
If you'd like to be a volunteer at Cox Barton County Hospital, contact Amy Neher at 417-681-5107.
Telephone Directory
Administration 417-681-5104
Admissions 417-681-5100
Asthma 417-681-5196
Cardiology 417-681-5590
Diabetes education 417-681-5259
Environmental Services 417-681-5148
ER 417-681-5208
Golden City Clinic 417-537-4311
Human Resources 417-681-5107
Laboratory 417-681-5174
Maintenance 417-681-5234
Med One Clinic Family Practice 417-681-5266
Med One Clinic Specialty Clinic 417-681-5284
Medical Records 417-681-5152
Nursing Desk 417-681-5113
Nutrition Services 417-681-5262
Patient Financial Services 417-681-5223
Patient Rooms 51 & Room Number (ex Room 21 = 5121)
Pharmacy 417-681-5217
Physical Therapy 417-681-5186
Purchasing 417-681-5295
Radiology 417-681-5161
Respiratory 417-681-5191
Social Services 417-681-5109
Surgery 417-681-5275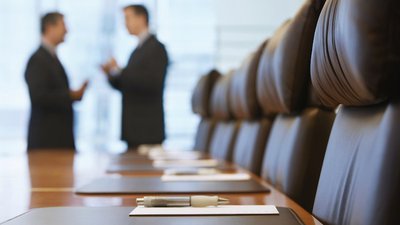 Cox Barton Community Hospital is governed by a board of trustees comprised of community, business and industry leaders.