Let the doctor come to you, with no unexpected costs, no driving and no waiting. 
Virtual Visits offer at-your-fingertips online care for common conditions including strep throat, allergies, the stomach flu and much more through a live, confidential video consultation service. If you have a computer, smart phone or other mobile device, you have an appointment. How easy is that?
We've upgraded to a new version! Before you start a visit, be sure to upgrade to VidyoConnect.
If you're a first-time user, please read this information, written especially for you.
Need help? Call us at 417-269-8633 or 1-888-805-8956 and we'll get you connected.
Start Your Visit
Are CoxHealth Virtual Visits right for you?
If you want quick, convenient, quality care no matter where you are - the answer is probably "yes!" Virtual Visits use a secure online video connection (similar to Skype or FaceTime) so you can have a private visit with a qualified CoxHealth medical professional. 
Online appointments are available for people ages two years and older. There are no unexpected costs - visits are just $49* without a plan code - and if you need a prescription, we'll call it in to your pharmacy. 

Hours:
Monday - Friday, 7 a.m. - 10 p.m.
Saturday & Sunday, 10 a.m. - 4 p.m.
Virtual Visits use VidyoConnect for secure videoconferencing with your health care provider. Before you start your first appointment, you'll need to download VidyoConnect on your computer, smartphone or other mobile device. Click here for directions.
Conditions & illnesses we treat:
Athlete's foot
Cold sores
Diarrhea

Dermatitis
Hives
Influenza

Insect bites & stings
Laryngitis
Lice

Minor burns
Minor cuts & scrapes
Minor rashes & blemishes

Motion sickness
Minor skin conditions
Nausea

Pink eye
Ringworm
Poison ivy/oak

Seasonal allergies
Shingles
Sore throat

Sties
Sunburn
Stomach flu

Upper respiratory infection
Vomiting
More about Virtual Visits:
Plan Codes
If you have a plan code from your employer or insurance carrier, you'll need that code to proceed with a visit. If you're having trouble finding your code, please call us at 417-269-8633 or 1-888-805-8956. 

If you don't have a plan code, check the "I do not have a plan code" box, and proceed. You'll be prompted to pay for your visit at the time of your request. We accept debit cards, flex cards, HSA, HRA and credit cards. We do not accept American Express. 
Pricing
Without a plan code, visits are just $49.*
Prescriptions
If a prescription is required, we'll call it in to the pharmacy you choose.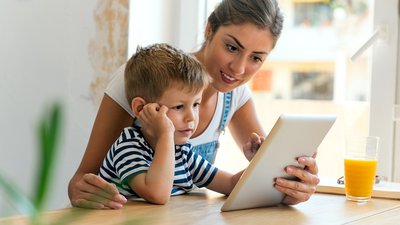 Want more detailed information about our Virtual Visits? Look here for answers about our providers, your medical records, co-pays and much more.
More virtual services:
We also offer specialized services to area school systems, and our business partners.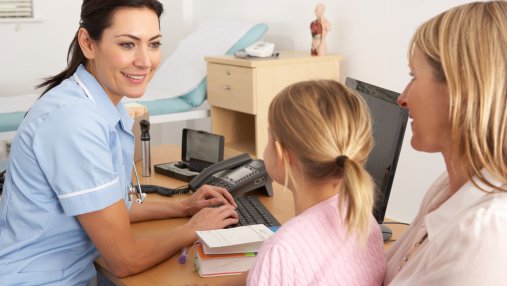 Now, there's no need to pick your child up from school and drive to the doctor's office or urgent care - a School-Based Health Care for Students telemedicine visit means your child can be seen immediately by the same CoxHealth providers you know and trust, without leaving school.
Program available at participating schools only. 
Helping your employees stay healthy and get well quick is good for them, and good for business. Virtual Visits can help with easy telehealth access to care for minor conditions, plus occupational medicine and wellness services.
Some Basic Care visits may require additional labs or exams that aren't available in all settings. Fees are due at the time of service. 
*Regulations prohibit us from providing free visits to individuals insured by government payors (Medicare, Medicaid, Tricare, Medicare Advantage, etc.)