Little in life is more exciting than bringing your new child into the world. 
You can trust in CoxHealth to care for you and your baby during labor, through birth and beyond. 
Anesthesia
If you're planning to have anesthesia, including an epidural, during your labor – or if you just have questions about anesthesia and your options – watch this video about laboring epidurals to learn more. 
Tours
Tours of our Labor and Delivery areas are available. See images of our labor and delivery rooms below. For a full tour of your location, sign up for our childbirth classes. If you aren't attending a childbirth class, we offer a monthly tour in Springfield. Please call the Women's Center in Springfield at 417-269-5239 to register. Expecting moms may bring one adult guest on this adults-only tour. 

In Monett or Branson, call the appropriate location to schedule your tour. 
Labor and Delivery: Springfield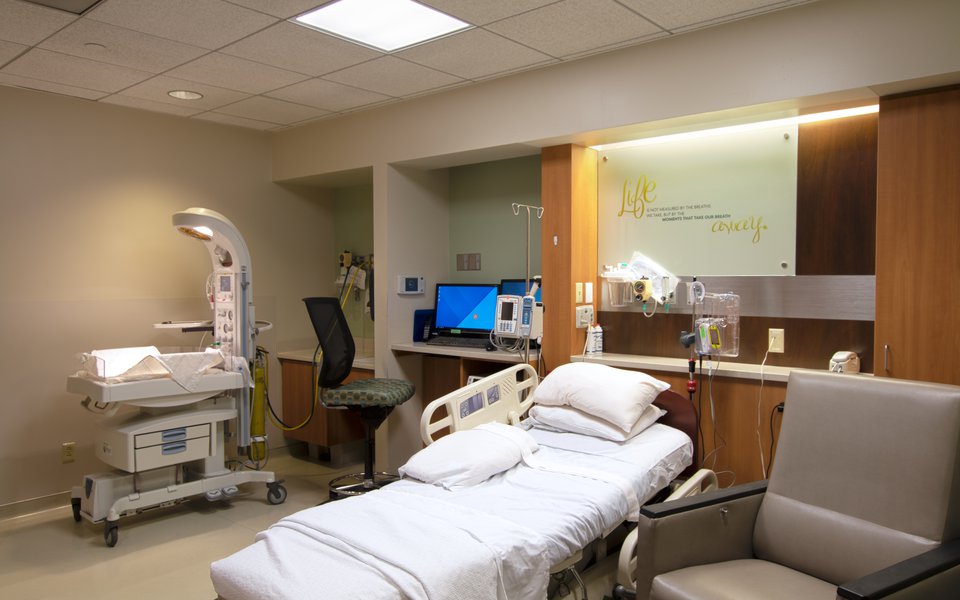 Birthing room
Low intervention birthing suite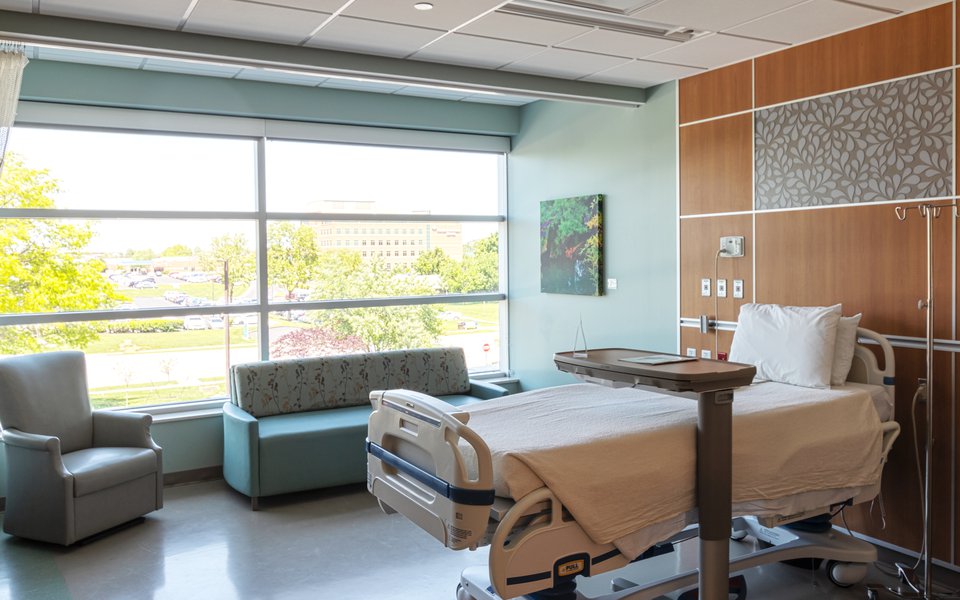 Postpartum recovery room
Low-Intervention Birthing Suites
Available in Springfield, laboring mothers can enjoy this home-like environment with the safety-net of being in the hospital. Talk to your physician to determine if this environment is right for you.
Patient Testimonial
Low-Intervention Birthing Suites
Labor and Delivery: Branson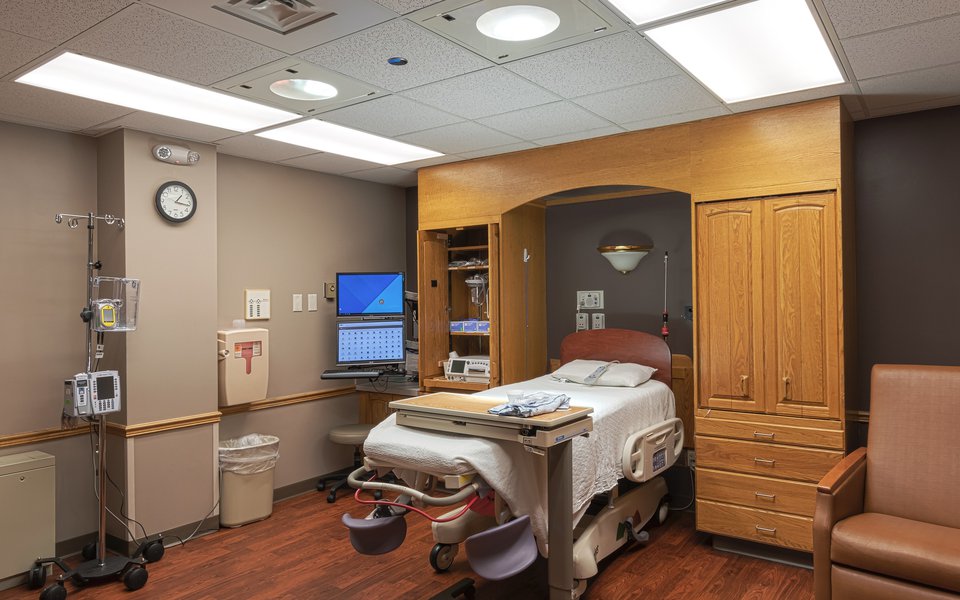 Branson labor room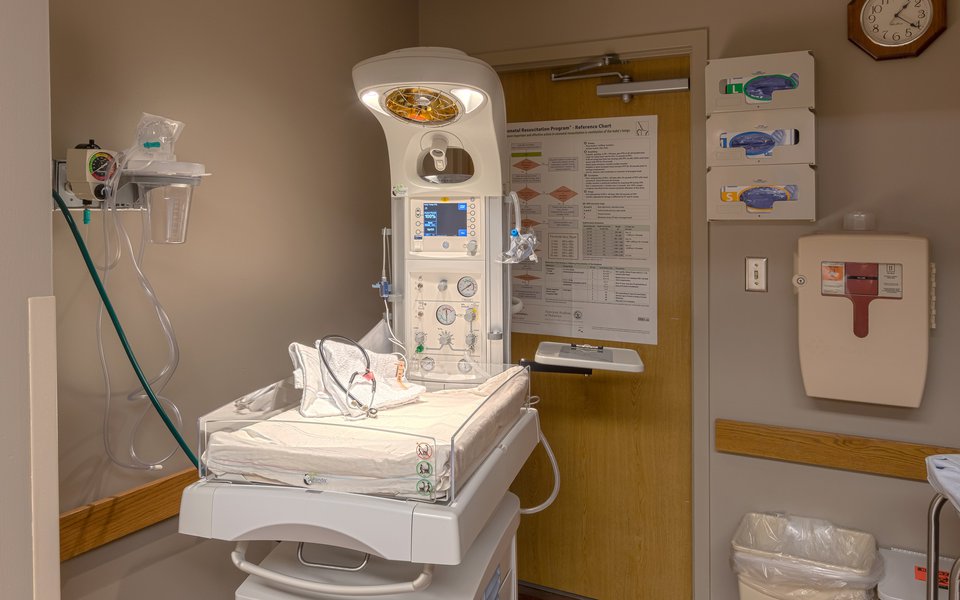 Baby warmer
Labor and Delivery: Monett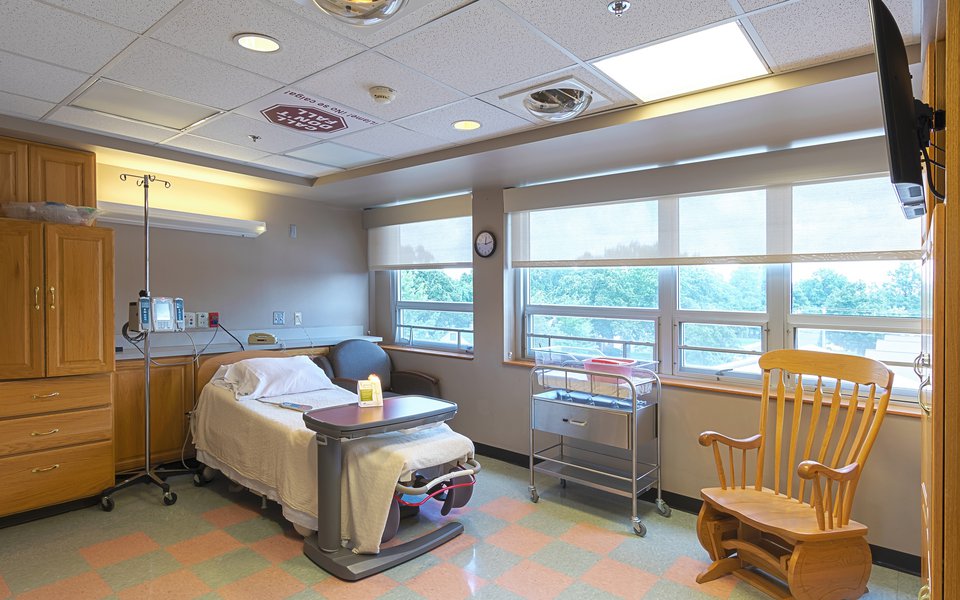 Monett delivery room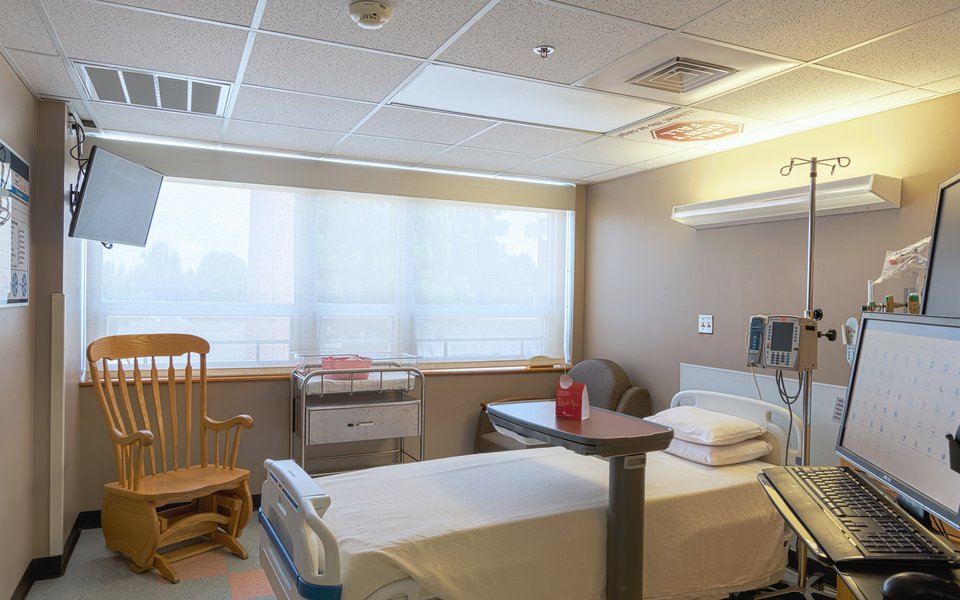 Postpartum recovery room
What to Pack 
Bring what you'll need and what will provide you comfort, but keep your packing as simple as you can. You'll want to leave your valuables at home. Some things you might want to pack: 
camera/video camera 

nightgown and robe 

toiletries 

socks and slippers

outfits for you and your baby to wear home 

prenatal vitamins 

When You Arrive 
When it's time for your special delivery, we'll be here with the care and support you need. All our Labor and Delivery Units feature comfortable, home-like private rooms with television, phone, seating for family and a private bathroom. But rest assured – the most advanced medical equipment is here, tucked discreetly away, in case the need should arise. 
In Springfield, you'll enter through the West Pavilion entrance and head directly to the Labor and Delivery unit. 
In Monett, enter through the North entrance of the hospital and proceed to the Admissions Services area Monday – Friday from 6 a.m. – 5:30 p.m. After hours or on the weekend, go to the Emergency Room. Labor suites feature Jacuzzi tubs for your comfort. 
In Branson, enter the hospital through the main entrance until 9 p.m. and through the ER after that. Take the nearest elevator to the third floor and the Labor and Delivery unit. 

Security means peace of mind. At CoxHealth, all mother and baby areas are protected by security systems designed for the safety of you and your family. If you have questions about our security efforts, ask your nurse. 

Postpartum Units
Once your baby is born, you'll rest and recover in our comfortable post-partum units. We encourage you and your family to bond with your new baby by rooming in, keeping your baby in your room with you. 
In Springfield, you'll stay in the Women and Newborns unit inside the Dee Ann White Women's and Children's Hospital at Cox South. These private rooms include a family zone with seating, desk space, lighting, electrical and USB outlets, and space for one support person to stay the night. The unit also includes an observation area for newborns who need a little extra monitoring. 

Cox Monett Hospital offers private and semi-private rooms on the third floor of the hospital, featuring comfortable seating, television, a private phone and a shower with a whirlpool bath. 

In Branson, comfortable semi-private rooms are designed with your rest and privacy in mind. One adult guest will be able to stay overnight with you in your room. 

While you stay with us, be sure to take an Infant CPR class, learn about infant massage, take a basic parenting class or use our baby photography service. Details will be available on the unit. All classes and services may not be available at all locations.

Going Home 
In Springfield, Branson and Monett, all newborns go home with a free SIDS-prevention sleep sack, courtesy our hospital auxiliaries.
Once you're home, you aren't on your own. If you have questions about your or your baby's health, contact your or your child's health care provider. You can also research common questions and concerns through our online health tools.