Foot and ankle pain is common – eighty percent of Americans will experience it at some point in their lives. This pain can be caused by an injury, ill-fitting shoes, diseases such as arthritis and diabetes, poor circulation, genetic abnormalities, or simply wear and tear over time. No matter the cause, the result can be the same – difficulty moving and debilitating pain.
At CoxHealth, our specialists use the latest technology to assess and treat your foot and ankle problems. We offer quick diagnosis followed by a care plan designed to fit your needs, reduce your pain, and help get you back in motion.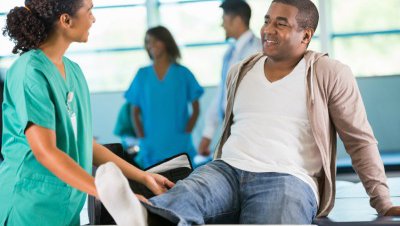 Severe ankle damage may require surgery. Learn more.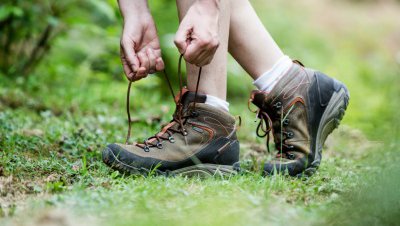 Poorly fitted shoes can cause problems. These steps can help prevent them.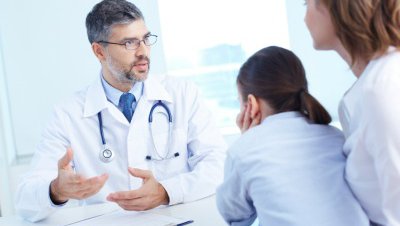 Wondering how to access our services, costs, insurance and more? Check here.
We offer foot and ankle care for pediatric, neurologic, orthopedic, diabetic, geriatric and sports-related needs. Treatment begins conservatively; however, if surgery becomes your best option, rest assured that our experienced team will be with you each step of the way whether you need complex fracture care; custom casting and splinting; reconstructive surgery related to trauma, arthritis or deformity; manufacturing and fitting of custom braces and orthotics; ankle joint fusion; or total ankle joint replacement.
Physical therapy and pedorthic services are also available.
We provide custom fabrication and fitting for all types of prosthetic and orthotic devices, right here in our on-site lab. 
Pedorthic Services

Pedorthic Services

foot, shoe and gait assessment

fabrication of custom orthotics

Pedorthic Services

measuring and fitting of therapeutic/diabetic footwear

casting for custom ankle supports

Pedorthic Services

custom shoe modifications (rocker soles, external metatarsal reliefs, lifts, flares, buttresses)

casting for custom shoes
Physical Therapy Services

Physical Therapy Services

evaluation and treatment

gait analysis and movement pattern retraining

Physical Therapy Services

foot and ankle strengthening/joint range of motion

assistive device training and equipment issue

Physical Therapy Services

proprioceptive/balance training

administering modalities for pain and inflammation relief

Physical Therapy Services

lymphedema and swelling therapy

isokinetic strength assessment

Physical Therapy Services

home exercise program development and instruction

fitting of modified pre-fabricated foot inserts

Physical Therapy Services

fabrication of custom hindfoot brace