Posted on Sept. 4, 2020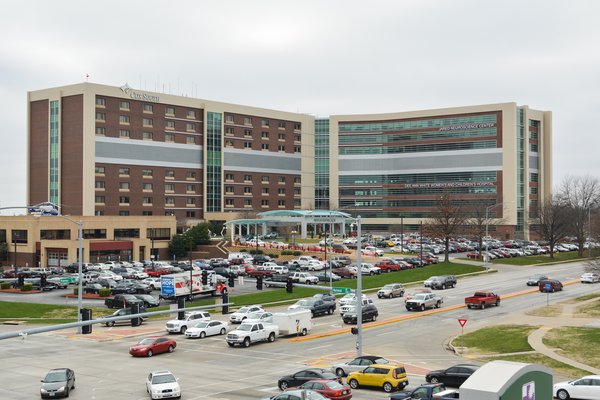 COVID-19 update
Our data makes it clear: COVID-19 has come to Greene County. We now have between 50 and 60 hospitalized inpatients this week. Our seven-day symptomatic positive rate is close to 20% and rising.
Our highest percentage of patients are now from Greene County – a change from recent weeks when most of our patients were from outlying areas.

Now, we are seeing a dramatic decrease in Taney County, where masking ordinances in Branson and Forsyth are helping.

In Springfield, cases are surging in our college-age population. More than half of our new positive cases are in people ages 18-23. We expect this trend to drive community spread in the coming weeks as young people visit family and friends, possibly exposing people who are more vulnerable.

We enjoy many benefits from being a college town and we need to take action to protect our students and our community. 
Our current supply of PPE is good, with enough N95s on hand to withstand a yearlong surge. Our medication reserves are strong and our hospital capacity is sufficient at this time.
We are preparing for a busy fall and winter as we manage both COVID-19 and seasonal influenza. We encourage everyone to get their flu shot as soon as possible. We will offer flu vaccinations for board members on Wednesday, Sept. 16, from 4-5:30 p.m. 
Dr. Trotman featured in IDSA podcast
Dr. Robin Trotman discussed the long-term effects of COVID-19 on a recent podcast produced by the Infectious Diseases Society of America. 
Branson Urgent Care is extending hours
Beginning Tuesday, Sept. 8, the Branson Urgent Care will be open 7 a.m. to 11 p.m., seven days a week. The change will provide expanded access for our patients and reduce the demand on our ED in the evenings.
CoxHealth Center Republic now offering walk-in care
CoxHealth Center Republic added walk-in hours this week, offering a layer of convenience for patients seeking health care for common ailments and concerns.
Walk-in care is available at the clinic Monday through Friday from 8 a.m.-8 p.m. and Saturday from 9 a.m.-5 p.m.  
Forensic exams now available 24/7 at all CoxHealth Emergency Departments
We have expanded telemedicine technology to offer forensic exams for sexual assault survivors at all of our Emergency Departments. With the new technology, TeleSANE exams are performed at our rural hospitals with virtual support from Sexual Assault Nurse Examiners (SANE) in Springfield. See details about the program here. 
New video of new Cox Monett Hospital
Progress continues on our new facility in Monett. You can see the hospital and its grounds in a new drone video. Regular updates on the project can be seen at coxhealth.com.  
Registration open for next cohort of our medical assistant apprenticeship
We are now accepting applicants for CoxHealth's medical assistant apprenticeship program. 
The 16-week program features classes at OTC and training at CoxHealth facilities, and is designed to help people enter the health care profession.
Voice of the patient

"We saw a couple of different doctors and all were so nice and helpful in answering my questions." 
"All of the staff and nurses were quick to help. The call button did not ring long before someone was right there to help. Great nurses and staff!" 
Thank you for caring for our community,
Steve