Posted on July 31, 2020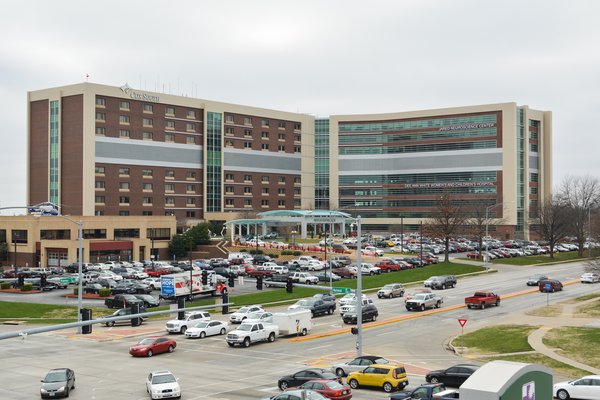 COVID-19 update
We are grateful for the leadership of Branson City Aldermen who passed a masking ordinance this week. Taney County is considered a hotspot in Missouri. COVID disease prevalence in Taney County is 544 per every 100,000, which is 54% higher than in Greene County, which has a disease prevalence of 353 for every 100,000. The county represents around 8.77% of our primary service area population and last week accounted for 35.7% of our COVID admissions. This week we hit a record high of COVID-19 inpatients at 35. Simultaneously, our overall volume of patients is setting record levels. Our staff is responding well and I am very proud of them. 
U.S. News & World Report: CoxHealth in Springfield is a Best Regional Hospital 
CoxHealth in Springfield was named as a 2020-2021 Best Regional Hospital in southwest Missouri and ranked ninth in Missouri in this year's Best Hospitals ranking by U.S. News & World Report. The Springfield campus also is rated as High Performing in five procedures or conditions: heart failure, COPD, hip replacement, knee replacement and colon cancer surgery. U.S. News rated Cox Branson as High Performing in two conditions: heart failure and COPD.
New cardiac observation unit adds patient beds to Cox South
This week we officially opened a new cardiac observation unit that adds 24 more beds to Cox South. The unit better positions us to manage growing cardiac patients, and builds overall capacity as we are experiencing record volumes. Additionally, we are quickly building 36 more medical/surgical rooms that will be available this fall.
Skin Care Clinic expands access
CoxHealth's Skin Care Clinic has increased its staff, allowing even more patients to be treated for skin-related concerns. The clinic, located in Chesterfield Village at 1925 W. Chesterfield St. in Springfield, opened three years ago and offers treatment for minor skin issues without a referral.
New drone video of the new Cox Monett Hospital
Cox Monett Hospital's new $42 million hospital is set to open in early 2021. Right now, the targeted moving date to the replacement facility is set for Jan. 31/Feb. 1. Click here to see the latest drone video. 
Proud to work at CoxHealth
"Grateful to work for an organization that puts its workers and communities first. The whole of CoxHealth really stepped up to the plate when the challenge arose. I'm looking forward to hopefully many more years with this organization.​​"
Voice of the patient
"Thank you to all the frontline people for all your hard work. You are a blessing and very much appreciated!"​
Respectfully,
Steve