Posted by Kaitlyn McConnell on July 29, 2020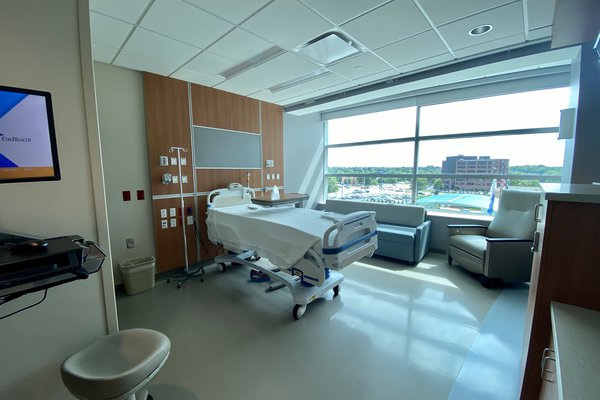 In line with growing need throughout the Ozarks, CoxHealth has officially opened a new Cardiovascular Observation Unit at Cox South.
The 23,300-square-foot area offers additional space to provide pre- and post-procedural care for patients undergoing a variety of cardiac and electrophysiology procedures. It also serves patients with short stays related to cardiovascular needs. Additionally, it includes expanded space for Echocardiograms (ECHO) and Stress ECHO procedures.
"We have seen the need for cardiovascular services grow exponentially in recent months, leading us to decide now was the time to construct this unit," says Becky Watts, administrative director of Cardiovascular Services at CoxHealth. "We believe that this space will greatly benefit our patients, and allow even more people to be treated in a timely manner."  
The new unit is only one aspect of CoxHealth's cardiovascular care program. As a Level I STEMI Center, the health system employs specialized providers who offer treatment for heart failure, heart valve and structural heart disease, heart attacks and atrial fibrillation. Treatment is also available for vascular disease, varicose and spider veins, peripheral arterial disease and deep vein thrombosis.
For more information about care options that are available, click here.