Posted on July 24, 2020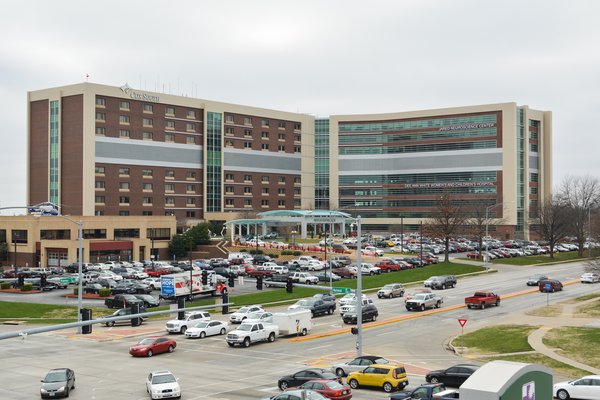 Supporting staff with childcare needs
As area schools release their plans for the start of the school year during the pandemic, CoxHealth is aggressively pursuing creative solutions to support our employees and their families in these unprecedented times. We are asking employees with children ages 0 years to grades 7-8 to complete a survey so we can understand what your childcare needs are for our planning purposes.
Cox South's new Cardiovascular Observation Unit opens early to patients
The Cardiovascular Services team at Cox South has opened the new Cardiovascular Observation Unit early to manage our increased patient volume in other parts of the hospital. The new unit is located on the fourth floor of the West Tower, and was supposed to officially open Monday, July 27, providing pre- and post-procedural care for patients having cardiac cath and electrophysiology procedures. 
One employee's experience with COVID-19
We continue to advocate for masking in our communities to slow the spread of COVID-19. People who have survived the illness may be some of the most persuasive voices about the importance of wearing a mask. 
High mark for employee survey participation
CoxHealth hit 92% overall participation for the second year in a row in our annual employee satisfaction survey. The survey was postponed a few weeks as we focused on our COVID-19 response, and we decided to hold it to make sure we were on the right track after a great deal of change so far this year.
CoxHealth wins top Economic Impact honor from SBJ
On Thursday evening, CoxHealth was announced as a winner of the Springfield Business Journal's Economic Impact awards. The health system was given the top honor in the 75+ years in business category, selected by an independent panel of judges.
CoxHealth Golden City clinic opens new, expanded location
CoxHealth recently purchased the former Arvest Bank building, located at 403 Main St., for a primary care clinic. The CoxHealth Golden City Clinic will continue to offer primary care, management of chronic conditions, preventative screenings, and minor procedures. The clinic hopes to expand to offer specialty services in the future.
CoxHealth in the news
KOLR-10 reported on the opening of the new Pediatric Specialty Center.
KY3/KSPR, KSMU and KOLR-10 reported on CoxHealth's expansion into Harrison with a new clinic.
Springfield News-Leader, KY3/KSPR, KOLR-10, Ozarks Independent and SBJ reported on the opening of Cox South's new COVID ICU unit. They were aired or published by the
Voice of the patient
"Best care ever. They took care of me as though I was one of their own. I could not ask for better care."
Respectfully,
Steve