Posted on July 2, 2020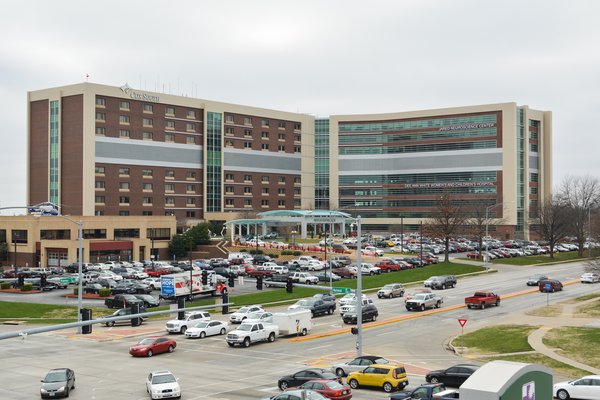 CoxHealth now offers high-risk prenatal care via telemedicine  
Mothers facing high-risk pregnancies in rural areas of the Ozarks now have a new way to receive care closer to home. A telemedicine option, connecting CoxHealth's rural hospitals to its Regional Perinatal Center in Springfield, allows patients to be seen virtually for appointments. For some patients, this may save dozens of trips to Springfield over the course of a pregnancy. 
Virtual Visits on Demand hours this weekend
CoxHealth Virtual Visits on Demand will be open normal hours this week: Friday, July 3, 7 a.m. – 10 p.m.; Saturday, July 4 and Sunday, July 5, 10 a.m. – 4 p.m. https://www.coxhealth.com/services/virtualvisits/
COVID myths debunked in Facebook Live event
This week, Dr. Robin Trotman, Infectious Diseases expert at CoxHealth, hosted a Facebook Live event to answer questions from the community about coronavirus, COVID-19 and to address various myths. A video of the event is saved on Facebook here.
Reassigned staff grateful for the experience, teamwork
We continue to hear from staff who were reassigned temporarily as we ramped up our COVID preparations.
CoxHealth leader recognized
Biz 417 has chosen Brock Shamel, administrative director for Cox Medical Group, as a "10 for the next 10" for being a rising leader in our area. https://www.biz417.com/awards/10-for-the-next-10/
CoxHealth in the news
KY3/KSPR reported on CoxHealth's preparedness for COVID-19.

KOLR-10 and KTTS interviewed VP of Hospital Operations Amanda Hedgpeth for a story about the rising prevalence of COVID in our area.

KY3/KSPR interviewed Dr. Robin Trotman for a story about the importance of wearing masks to prevent the spread of COVID-19.

Brandi VanAntwerp, grant administrator for CoxHealth Foundation, was interviewed about a $1 million grant, secured by the foundation to combat opioid use in rural areas, for a story in 417 Magazine.

The journey of Mike Manzardo, a COVID-19 survivor who had severe complications and was treated at Cox South, was included in 417 Magazine.

417 Magazine shared information about CoxHealth's response and preparation for COVID-19.
Voice of the patient
From a message to CoxHealth's Facebook page: "Hello! My mother had the best care I have ever seen! She had a craniotomy and I honestly thought she was going to die. Thank you for saving her life and thank you for your outstanding and compassionate care!! The nurses on the 8th floor…are absolutely amazing and gave my mother hope! Thank you from the bottom of my heart."
I hope everyone has a safe and restful holiday,
Steve