Posted by Kaitlyn McConnell on June 30, 2020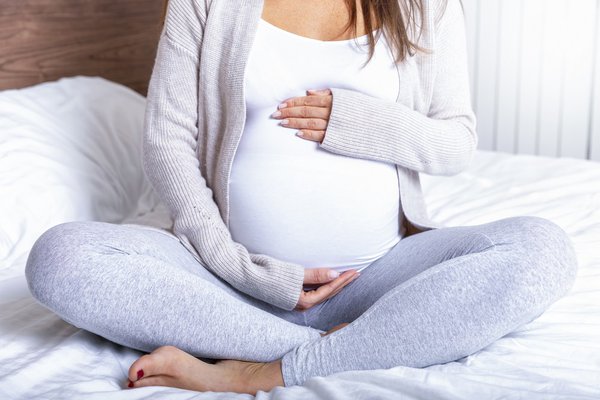 Mothers facing high-risk pregnancies in rural areas of the Ozarks now have a new way to receive care closer to home.
A telemedicine option, connecting CoxHealth's rural hospitals to its Regional Perinatal Center in Springfield, allows patients to be seen virtually for appointments. For some patients, this may save dozens of trips to Springfield over the course of a pregnancy.   
"I am glad we can offer this care to patients who don't live in our area," says Shana Plaster, nurse practitioner at the Regional Perinatal Center, who coordinates the telemedicine program. "Transportation for some patients can be a problem, causing some to cancel their appointments in Springfield, keeping them from getting the expert care that they need. With this service, we know they are getting the best care possible without it being a burden on them or their family."
According to Plaster, high-risk patients often need to be seen every four weeks for growth scans, or once to twice weekly for fetal well-being ultrasounds. Previously, they had to travel to Springfield for these appointments.
One of those patients was Jacklyn Faulkner. A resident of Branson, Faulkner developed gestational diabetes and hypertension, requiring her to be seen multiple times a week. With the telemedicine option, she was able to come to Cox Branson, but be seen by a provider in Springfield via telemedicine.   
"Instead of having to drive back and forth twice a week, I got to stay in Branson," says Faulkner. "You have all of the facilities of the hospital, you just don't have to drive all that way for appointments."
At each appointment, a nurse at Cox Branson took the necessary vital signs and tests, which were given to a provider at the perinatal center to interpret. A large screen allowed Faulkner and her husband the ability to see their provider with clarity.
"Providing convenient care for our patients is so important to us, especially since it is difficult for many patients in rural areas to get to Springfield frequently for appointments," says Tracey Williams, nursing director at Cox Branson, who manages the telemedicine program locally. "These issues include a lack of transportation, the expense of gas, getting time off of work, and challenges with child care for these visits. By allowing our patients to have these very important visits locally, we are helping them get the care they need."
The program was gradually rolled out across CoxHealth, and is now available at all of the system's maternity hospitals. Between 20 and 25 patients per month use the service. Patients must be referred by their CoxHealth obstetrician, based in a rural area, for enrollment in the program.
"It just made my life so much easier," says Faulkner. "You get the same level of care, because you still see them face to face."
Patients interested in more info may ask their physician or call 417-269-4037.