Posted on July 17, 2020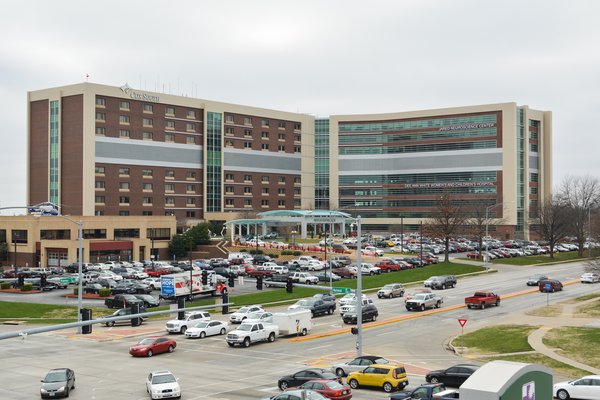 CoxHealth opens first primary care clinic in Arkansas  
With more than 80 clinics through southwest Missouri, CoxHealth is expanding primary care services to a new state, the first one ever outside of Missouri. In the next few weeks, a new clinic in Harrison, Arkansas, will open to serve patients, offering a new opportunity for individuals seeking care from a family physician. An announcement with the clinic's official opening date will be made in the coming weeks.
CoxHealth opens Pediatric Specialties Center
The new Pediatric Specialties Center, 1011 E. Montclair St., is now officially open for young patients and their families. The facility near the Cox South campus houses a variety of CoxHealth's 20-plus pediatric specialties, all in one place. Children's Miracle Network Hospitals at CoxHealth led fundraising for the project, and will ultimately provide approximately $2 million toward its completion through gifts and donations.
COVID-19 unit at Cox South opens
This week, due to rising COVID-19 cases, CoxHealth opened our 51-bed COVID-19 ICU at Cox South for the first time to patients since it was completed in April. We had 30 COVID patients at Cox South, but despite this growing volume our staff seems well prepared  and currently able to handle this increasing patient load. PPE reserves are strong, physical capacity and equipment are more than sufficient.  
CDC publishes report on masking by CoxHealth physician
We are proud of our very own Dr. Robin Trotman, Infectious Diseases physician, who published research in the CDC's journal MMWR this week. The research has some of the nation's most compelling evidence demonstrating the merits of masking. The N.Y. Times interviewed Dr. Trotman about the study.
Cox Monett named one of nation's top 150 Best Places to Work in Healthcare
For the third year in a row, Cox Monett has been selected as one of Modern Healthcare's Best Places to Work in Healthcare. Cox Monett is the only hospital in Missouri to be named to this prestigious list that honors workplaces throughout the health care industry that empower employees to provide patients with the best possible care, products and services.

Cox Barton County recognized as Top Performing Critical Access Hospital
Missouri Hospital Association has recognized Cox Barton County Hospital as a Top Performing Critical Access Hospital for achieving 100 percent compliance in Emergency Department Transfer Communication criteria. The score puts the hospital in the top performers list of critical access hospitals in Missouri.
Voice of the patient
"I have no complaints. Everyone did an amazing job. I knew what was happening at all times and if I did ever have any questions they were answered in a way I could understand. Everyone was incredibly kind and I honestly don't think our stay could have gone any better. EVERY single staff member was wonderful. Thank you so much."
Respectfully,
Steve