Posted on June 12, 2020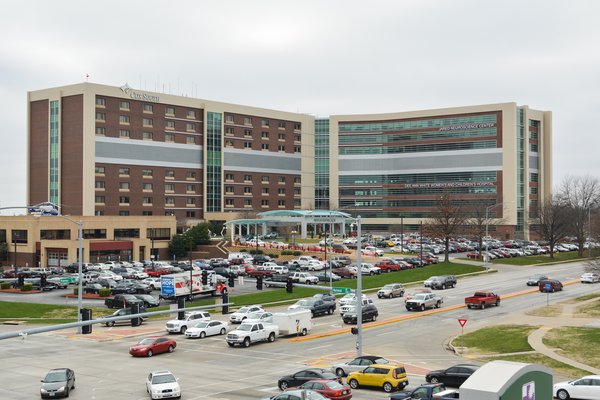 Pre-procedure COVID-19 testing
Beginning next week, CoxHealth will be transitioning Springfield pre-procedure COVID-19 testing to a new location at the north entrance of Meyer Orthopedic and Rehabilitation Hospital. The site will offer drive-thru testing. All patients who will have a surgery or procedure scheduled in Springfield and are being pre-procedure tested will be tested at this location.
CoxHealth revises hospital visitor restrictions
CoxHealth has adjusted hospital visitor restrictions in a few key areas across the health system. Most non-COVID patients in the hospital will be allowed one visitor for two consecutive hours per day. Visitors may choose between one of two open visiting opportunities: 11 a.m. – 1 p.m., or 4 – 6 p.m. In our emergency departments, patients will be allowed one visitor for the first and last 30 minutes of treatment to assist with admission details and discharge planning. The full list of visitor guidelines are on coxhealth.com.
New EMS technology
CoxHealth EMS is using new technology that allows information about injuries and illness including photos of wounds to be transmitted ahead to hospitals faster than ever before, improving patient care and outcomes. This new video explains the technology's benefits.
CoxHealth announces DAISY Award honorees
Eight CoxHealth nurses have been recognized with the DAISY Award, a national recognition for extraordinary nursing care.
CoxHealth in the news
Voice of the patient
Thanks to all of you, my recovery over the past year from the successful removal of a meningioma has been good and steadily progressive. The care, both before and after the surgery, was instrumental in my improvement. All of you, in physical therapy, occupational therapy and speech pathology, with your personable but professional attention, high but attainable expectations, kindness and patience, are the reason for my notable progress. Without your knowledge and expertise, it is doubtful my recovery would be so successful. You will forever have my deepest gratitude.
Respectfully,
Steve