Posted by Kaitlyn McConnell on June 8, 2020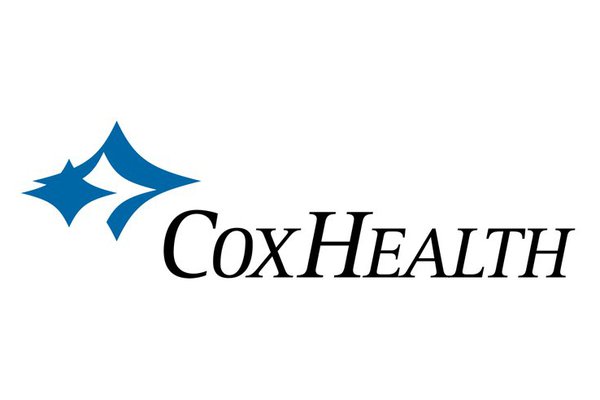 The DAISY Award for Extraordinary Nurses is presented in medical facilities throughout the United States to recognize the education, training, skill and compassionate care nurses provide. Patients, their friends and families, co-workers, physicians and volunteers may nominate a nurse for the award.
CoxHealth regularly recognizes nurses who have provided outstanding care with DAISY Awards. Here are the most recent honorees:
Tonya Rinker, Clinical Decision Unit
Tonya Rinker was nominated by a colleague for the support she gave to a hospital visitor during a cold, stormy night this spring.
Rinker's co-worker wrote: "In blowing cold with rain and lightning, Tonya helped a visitor drag her heavy bag from the parking lot into the hospital.
"She got the visitor a warm blanket and called a social worker to see if she could get a coat and dry clothing for the visitor. Tonya soothed and comforted the visitor while waiting for the social worker to arrive with the clothing and resource list. Tonya went above and beyond the mission, vision and values of CoxHealth."   
Grifford Jenkins, Stroke Center
Grifford Jenkins was nominated for helping a patient's husband after the patient had a stroke.
The patient was visiting Branson when the stroke occurred, and she was transferred to Springfield in critical condition. Her husband rode with her in the ambulance and was separated from his belongings. Due to his own chronic medical conditions, he could not drive to Branson to get his much-needed medication.
"Griff went above and beyond to assist the family member in his time of need. Griff went to the hotel in Branson, got the medications for him and drove them back to hospital to allow the husband to stay at the bedside with his wife," Jenkins' colleague wrote in the nomination. "This act of selflessness brought comfort to a family during a dire time in their lives. Griff checked on the patient and her husband frequently until additional family from out of state could arrive to help with the husband's care.
"This is just an example of the amazing things Griff does daily for his patients and their family members. We could not be more proud to work with such an astounding co-worker. Griff exemplifies CoxHealth's values and consistently provides the best care for those who need him." 
Kristina Miller, NICU
A new mom nominated Kristina Miller for the care she provided to their infant daughter in the NICU.
Miller spent time with the parents, listening to their concerns and reassuring them during an especially challenging time.
"Kristina would listen to us talk about our life and family to help distract us from constantly worrying about our sick baby, even if just for a short time," the mom wrote in the nomination. "She respected our relationship with Jesus and -- without being asked -- played praise and worship music softly while our daughter slept. Nothing, and I mean nothing, was a better feeling in that moment.
"I have said many times that it takes a special person to work with NICU babies and Kristina is just that. I truly believe God blessed us with Kristina as our day nurse and we are truly grateful with everything that she did. Kristina is a gift from God to every NICU baby she works with. We are so thankful and blessed to have had her as our nurse."
Courtney Murphy, Surgery, Cox Monett
From the nomination: "We are always amazed by the humility of nurses who receive The DAISY Award. Most say, "I didn't do anything special, I was just doing my job."
Courtney Murphy, Surgery Department, is a prime example of human kindness. She has fought many personal battles throughout her life, but through it all, she consistently goes above and beyond for her patients by delivering extraordinary compassionate care. We honor Courtney for the superhuman work she is doing at Cox Monett each and every day."
Diana Thurman, 200 Med-Surg, Cox Monett
From the nomination: "Today we're celebrating Diana Thurman, Medical-Surgical Unit. This sweet lady randomly pays for prescriptions for her patients. She just tells them, 'It was taken care of.' Diana has also been known to pay for her co-workers' meals when she knows they can't afford it. She is praised as being a great nurse because she takes 'as much time as needed' to explain things to her patients."
Kendra Carlson, RN Flex, Cox Medical Center Branson
From the nomination: "Kendra was my nurse during my hospital stay last year, when I was admitted due to a miscarriage. Kendra was so kind and caring. She ended up being floated out of OB after I fell asleep and I woke up during the night with a sweet note from her telling me she had to leave. She also left my two kids some stuffed animals.
She came to see me that morning when she got off work and brought me a very thoughtful gift from the gift shop as well as a letter from her with positive thoughts, encouragement and sweet words; she was the light in the storm for me. We laughed and cried together, she helped me during such a hard situation and was an exceptional nurse."
Tanya Carr, Progressive Care Unit, Cox Medical Center Branson
From the nomination: "We had a patient who was very demanding and particular. The patient had mentioned she wanted beef enchiladas (not chicken), avocado and refried beans. Tanya tried to find a place that would deliver before she left her shift, but could not find a place to do that.
"Tanya worked nights and this was for the patient's lunch. Tanya woke up during her sleep and had her husband bring in the meal the patient wanted. The patient enjoyed the meal!"
Jana Watkins, Surgical 500, Cox Medical Center Branson
Excerpts from several nominations Watkins received:
"Nurse Jana displayed a positive attitude and was so very helpful with all phases of my hospital stay and surgery. She was a wealth of knowledge on my condition and treatment. She made my stay there truly an experience."
"She was always there for us with a great attitude. She answered questions that we had and was very knowledgeable. Jana is a great person and very easy to have as my nurse."
"Jana is a 'Star!' Not only does she give kind, considerate and professional care to the patients, she represents the hospital to the highest degree. She is personable and caring, attentive and very thorough in helping her patients receive their health goals. She is a joy to watch work."