Posted on May 15, 2020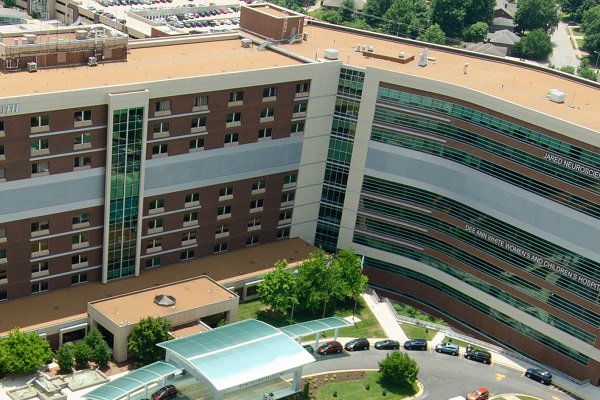 Update on scheduling of time sensitive procedures and surgeries
As we manage growing volumes, we continue our safe and systematic scheduling of time sensitive and medically necessary surgeries and procedures. This week, the CoxHealth Surgery Center opened and capacity increased at Cox South as more surgery rooms went back online. On Wed., May 20, four surgery rooms out of the six at Meyer Orthopedic and Rehabilitation Hospital will reopen, and we will again increase capacity in Surgery at Cox South. Surgery volumes will begin to increase in our Community Hospital Group facilities in Branson, Monett and Barton County.
New marketing message: We're here for you
As we carefully ramp up our operations, we are getting the message out to our communities that CoxHealth is prepared and available to address their health care needs. Our Healthy|Safe|Informed messaging will also explain the precautions we are taking to keep our facilities safe, as in this new video.
DNV Annual Survey
Due to COVID, our annual hospital accreditation surveys will be held virtually beginning later in May. DNV surveyors will connect remotely to our team, go on virtual tours of the hospital, speak to staff and review medical records and policies electronically and through screen sharing.
Redeployed staff grateful for the work, new experiences
During this Hospital Week, we are highlighting a few of the staff members who accepted temporary reassignments as our operations slowed to prepare our COVID-19 response. We continue to hear from employees in Springfield, Branson, Monett and Barton County who say they appreciated the opportunity to continue to work, learn new skills and get to know more of their colleagues.  
Supporting staff with sale of basic grocery items
Our CoxHealth cafeterias have added milk, eggs, better and meal kits for sale for the convenience of our staff, and to minimize the need for extra trips to the grocery store. 
Proud to work at CoxHealth
"I just wanted to drop a note to say how grateful and humbled I am to work for this organization. In these past weeks, HR has demonstrated their willingness to deploy staff whom were displaced to other departments within the hospital. I was one of those staff members who would have only been working 24 hours per week had it not been for the efforts of this organization to step in and place me where I was needed. Words cannot even begin to express how blessed I feel to be working for an organization that not only that places its patients first, but also cares for its healthcare staff as well. I have said many times how often I see our values displayed in this hospital and our mission statement "to be the best for those who need us" placed into action with our staff."
Voice of the patient
​"Yesterday my father … had an appointment with his internist Dr. Wiley in the Ferrell-Duncan Clinic. During his visit the mask he was required to wear flipped his two hearing aids off and both broke. The nurse helped him put them in his pocket and he went to his hearing aid provider where only one of his hearing aids was discovered and found. They repaired it and sent him out. When he got to our office we began to retrace his steps and search his office, clothing and car. We came up empty handed. I contacted Ferrell-Duncan Clinic and reached a woman by the name of Alma. She told me she would look and she called me after about 20 minutes and she reported that she didn't find it. I'm writing because Alma didn't stop with this phone call. She alerted housekeeping and continued to keep an eye out for this expensive hearing aid. A couple of hours later she contacted me and told me that one of your employees in housekeeping kept looking for it and found it, in pieces but she found it and they had it at the front desk. We immediately left our office, picked it up and took it for repair which was easily done. I want to let you know that these two employees cared enough to go the extra mile for one of the Cox patients and it's greatly appreciated. While we thanked Alma, I wanted to also tell both of you how special your employees are. I know you already know this but now more than ever, we do too. We are grateful."
​Final thoughts
Tuesday evening, I received a message from the Missouri State Public Health Laboratory that they would be delivering 11 vials of Remdesivir. The highway patrol had left Jeff City and were rushing it to CoxHealth. Meanwhile we were growing increasingly concerned about the welfare of a 22-year-old patient who tested COVID positive. Our physicians quickly placed this patient on Remdesivir, and then additionally convalescent plasma. The patient is on a mechanical ventilator; we are seeing hopeful signs of recovery. We recognize this disease creates many clinical challenges, often unpredictable, and we are praying for this patient's recovery. We are grateful for the incredible timing and rushed delivery of these medicines to our patients from the State of Missouri, and grateful for our Governor and his team to facilitate allocation and delivery.
Respectfully,
Steve