Posted on Nov. 13, 2020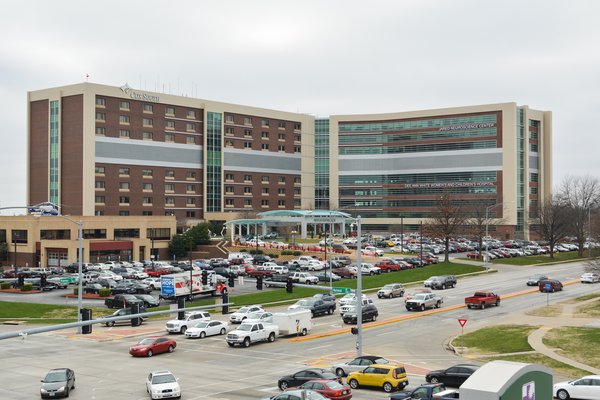 COVID-19 update
Hospitals across Missouri are reporting higher volumes of patients who need hospitalization due to COVID-19 as cases in the state continue to rise. ICUs are near capacity or full and hospitals are having to work within the state and beyond to find placement for patients who are sick with COVID and other urgent health needs. Here at CoxHealth, we are managing the surge. Our new third floor medical-surgical unit in the West Tower at Cox South will be ready for occupancy a week earlier in December, giving us 36 private rooms that could swing to 72 patient beds if necessary in an emergency. I am grateful to JE Dunn and our other contractor partners for making this happen more quickly than expected. With the new unit, we will have added 147 new patient beds to the organization in less than a year. This week we installed a new giant vaporizer, new larger lines and will install a larger capacity auxiliary tank to ensure we do not exceed capacity for oxygen. Cox South is using 6-7 times the volume of oxygen due to the demand of caring for COVID patients.
Cox Medical Group welcomes new physicians​
​Joanna Twombly, DO, has joined Cox Medical Group and will be seeing patients at Family Practice & Obstetrics of Monett. Charles Dunn, MD, and Chapman Olive, MD, have joined Cox Medical Group and will be seeing patients at the CoxHealth Vein Center. Earlier this month, we announced an agreement with Crighton Olive Dunn Surgical Group to consolidate with CoxHealth.
COVID-19 response by CoxHealth Foundation, leader recognized with awards
I am so grateful for Lisa Alexander, president of CoxHealth Foundation, and her team for their leadership during our COVID-19 response. Their efforts earned them recognition from the Association of Fundraising Professionals, Ozarks Region Chapter. The foundation won for 2020 Fundraising Campaign/Event of the Year and Nonprofit with the Best Response to COVID-19. Lisa won the Fundraising Professional of the Year award. I was also pleased to see Prime, Inc. honored as 2020 Business with the Best Philanthropic Response to COVID-19. Prime provided funds that helped make the COVID ICU at Cox South a reality.
CoxHealth clinic receives national accreditation
CoxHealth Center for Prosthetics & Orthotics has earned facility accreditation from the American Board for Certification in Orthotics, Prosthetics and Pedorthics, Inc., for excellence in the delivery of comprehensive patient care. The accreditation involved a thorough review of the physical facility, quality of patient care and interviews with staff and patients.
CoxHealth honors veterans, active service members
This week CoxHealth honored our approximately 1,000 veterans and active duty service members who work in the organization. For Veterans Day this week, they received a free meal and were featured in special digital displays in our cafeterias. At Cox Branson, patients identified as veterans had a special flag magnate placed on their door so staff members who entered could be sure to thank them for their service.
Voice of the patient
"I just wanted to let you know how impressed I've been with CoxHealth. The new wing is incredible, and the entire staff has been really great. Especially the nursing team and Carole our case manager. As you know I've been in medical device sales for roughly 16 years, and I've worked in hospitals all over the nation. Cox is truly one of the best." 
Thank you for caring for our community,
Steve