Posted by Kaitlyn McConnell on Oct. 16, 2020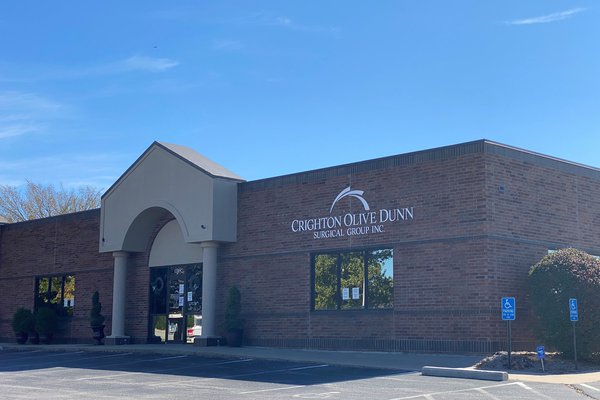 CoxHealth is pleased to announce that Crighton Olive Dunn Surgical Group will consolidate with the health system as of Nov. 1, 2020.
Under the new agreement, physicians connected with Crighton Olive Dunn will become employees of CoxHealth. Vein services currently provided by CoxHealth's Vascular Services team at Wheeler Heart and Vascular Center will move to Crighton Olive Dunn's facility, which is located at 1230 E. Kingsley St., Ste C, in Springfield.
The clinic, which will be rebranded as CoxHealth Vein Center, will offer a variety of outpatient procedures, including vein ablations, microphlebectomies and sclerotherapy, as well as other general surgical services and diagnostic imaging.
"Crighton Olive Dunn has a significant legacy in southwest Missouri, and we are honored to be joining forces with them," says Bob Ferguson, vice president of Ferrell-Duncan Clinic at CoxHealth. "We believe that this transition will offer great benefits for our patients, including easier access and treatment."
"This is a very exciting evolution for Crighton Olive Dunn, and we feel it's the right time to make such a transition," says Dr. Charles Dunn with Crighton Olive Dunn. "We look forward to continuing to provide care for our patients' surgical and vascular needs through this integration."
Patients who have procedures scheduled after Nov. 1 should call 417-269-0556 for direction regarding insurance and billing. Other inquires about future care may also be directed to that phone number.