Posted on Nov. 1, 2019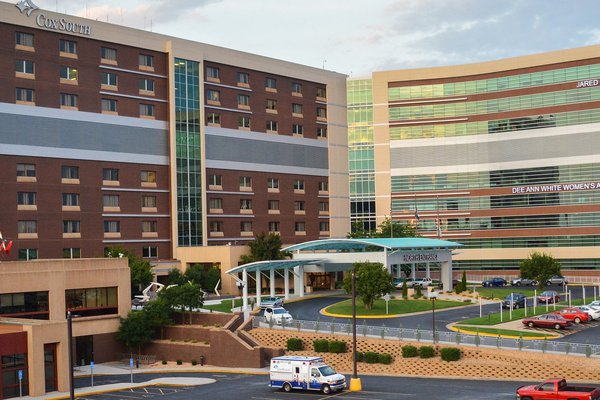 Chuck Chalender named chair of CoxHealth Board of Directors
CoxHealth announced this week that Charles "Chuck" Chalender has been named chair of the health system's board of directors. Chuck represents the third generation of his family to serve as chair of the CoxHealth board. I want to thank Dennis Heim for his outstanding leadership and service as the outgoing chair.
Virtual Visits launches FLU30 promotion
CoxHealth Virtual Visits is offering the community a promotion during flu season for $30 visits November 1 through February 29, 2020. This offer is open to all users in Missouri for acute care services, using plan code: FLU30. Virtual Visits are available Monday – Friday, 7 a.m. – 10 p.m. and on weekends, 10 a.m. – 4 p.m. Common illnesses treated include cold and flu symptoms, sore throat, sinus infections, bronchitis and pink eye.
Breast cancer awareness month update
This month, in conjunction with Breast Cancer Foundation of the Ozarks, the Breast Care Clinic in Springfield and Cox Branson's Women's Center performed 120 free mammograms for patients who are uninsured or underinsured. We also shared survivor stories to encourage patients to get their annual screenings.
Wellness for Warriors
The CoxHealth Wellness for Warriors program that provides support services to military, veterans, law enforcement, firefighters, EMS and their families is expanding to our other campuses at Cox North, Cox Branson, Cox Monett and eventually Cox Barton County. The program introduces mind and body techniques to improve well-being, regardless of physical limitations or psychological distress. Guest speakers cover topics that include stress management, sleep disorders, nutrition, yoga, and more.
​Trunk or Treat events
Two Trunk or Treat events were held Thursday night at the Meyer Orthopedic and Rehabilitation Hospital in Springfield and Cox Medical Center Branson. Dozens of hospital departments decorated displays and handed out candy to hundreds of children in the community. Cox Monett sponsored the Monett Area YMCA's Trunk or Treat event last Saturday night.
Voice of the patient
"My husband needed to see a doctor before we travelled out of state the next day. We went to the new CoxHealth Urgent Care at Elfindale in Springfield. The entire visit took only 40 minutes from the time we walked in to when we left. The experience was fantastic. Everyone was really nice and helpful, pointing out the coffee while I waited in the bright and modern waiting area. My husband was taken back immediately and reported that the nurse and provider were very thorough and caring. We even got a bag as a gift, and a big thank you for choosing to come to the urgent care. Thank you, CoxHealth, for providing this option for care."
Thank you for everything you do to support our patients and our community,
Steve