Posted on April 17, 2020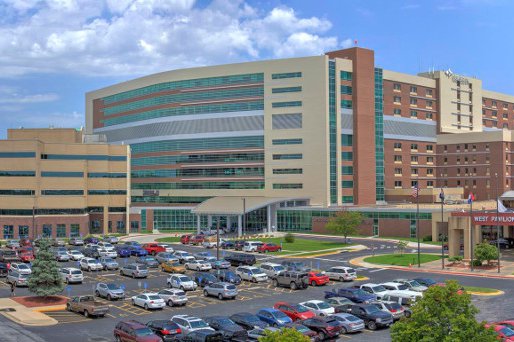 CoxHealth expands access to virtual care
CoxHealth is expanding virtual access to primary care and specialty providers, allowing many patients to be seen for a variety of health needs from the comfort of their homes. This new model of care allows patients to schedule a virtual appointment with specific providers, and is available in the majority of CoxHealth primary care and specialty clinics.
Planned improvements to psychiatric care areas
The CoxHealth Board of Directors has approved a plan that will add capacity and renovations to pediatric and adult psychiatry. The project will help as we prepare for a potential worrisome wave of mental health concerns. 
CoxHealth opens mobile testing units in Monett, Barton County
To help test a greater number of individuals for COVID-19, CoxHealth has opened mobile testing units in Barton County and Monett. The units will only conduct tests with a referral from a health care provider. The site at Monett is in collaboration with Mercy Aurora/Cassville.
COVID-19 video update
In this new video, Dr. Robin Trotman, CoxHealth Infectious Diseases, discusses where we are with COVID-19 and shares his thoughts about misconceptions around the models that project scope of illness in our community.
CMN Hospitals at CoxHealth launches giving campaign tied to COVID-19
The COVID-19 pandemic has created hardships for many families throughout the Ozarks, including those who are already experiencing difficulties due to caring for a sick or injured child. To help with these growing concerns, Children's Miracle Network Hospitals at CoxHealth is launching the "Bridge the Gap Campaign" to help offset the greater needs families will likely face in the coming months.
Lawsuit against opioid manufacturers, distributors
This week, CoxHealth joined with 11 other Missouri hospitals to file a civil suit against manufacturers, distributors and retailers of opioid-based drugs. The goal of participating in this suit is to ultimately secure financial funding from drug manufacturers and distributors to help offset the high associated costs of treating patients with opioid addiction. At CoxHealth, if there is any settlement, we are committed to dedicating a portion of the proceeds to addiction and mental health resources for patients. 
Cox Family Residency class of 2023
CoxHealth is pleased to announce that a group of nine physicians will join the Cox Family Medicine Residency this summer. The new residents will begin orientation on June 15 and begin seeing patients on July 1.
Voice of the patient
"In light of COVID-19, I was not allowed to have anyone with me. I have very high anxiety and the staff stepped up to be encouraging and supportive. Given the current situation, I was highly impressed that I was met with so many smiles, calmness and such kind care. Sincere thanks to all the staff who are working during this time to help those of us who need you. God bless you and keep you safe!"
Final thoughts
This morning, I was fortunate to receive one of the most powerful phone calls in my career. It was from a patient of ours. The patient had contracted COVID. The patient is young enough not to be considered at high risk and had no known co-morbidities. The patient was on a ventilator. The experience in New York has been that 80% of COVID patients who go on a ventilator do not come off. This patient spent 25 days in the hospital, 19 of which were on a ventilator. The patient is home now, and expressed the most sincere and genuine gratitude and appreciation. This patient defied all odds. I know that the care we were able to provide could not have happened if we had a surge of patients. Swamped and overwhelmed staff like we have seen in New York, Madrid and Northern Italy could not have done what our staff did for this patient. 
I know that many are worried about the economy. This worries me, too, but our work at CoxHealth is centered around this patient, and everyone in our community that we are duty bound to serve.  We will stand up for our patients, and I will stand up for our noble staff running intrepidly toward danger.
Thank you for everything you do to support our patients and our community,
Steve