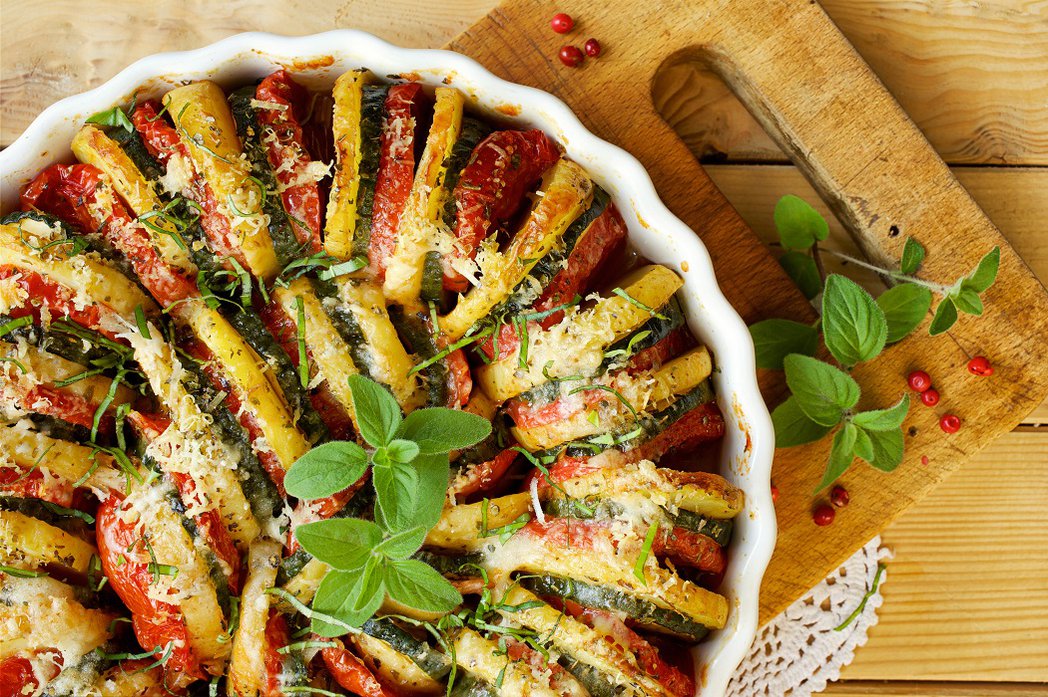 Parmesan Tomato Zucchini Bake
Yields: 5 servings. Serving size: 1 cup. Cook time: 25 to 30 minutes.  
Nutrition information per serving: 101 calories; 3.3 g fat; 160 mg sodium; 6.2 g protein.    

All you need is:

2 medium zucchini, sliced
2 medium yellow squash, sliced
5 medium tomatoes, sliced
½ cup parmesan cheese, shredded
½ teaspoon black pepper

¾ teaspoon garlic powder

¾ teaspoon onion powder
½ teaspoon Italian spice blend
All you do is:

Preheat oven to 375 F.
In a baking dish, arrange zucchini, yellow squash and tomatoes in an alternating pattern.
Top with cheese and spices. Bake in oven for 25 to 30 minutes or until squash is soft.