Posted by Kaitlyn McConnell on May 24, 2021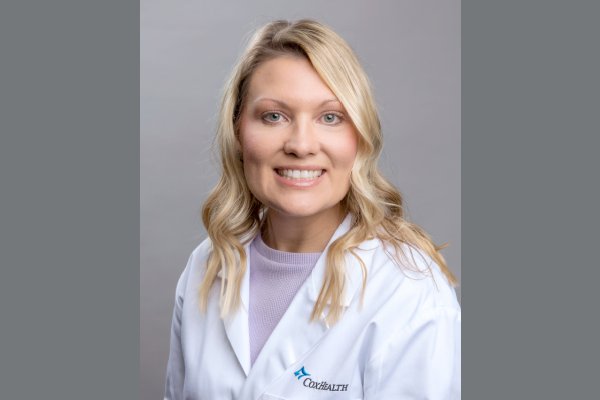 With roots in the Lebanon area, and 16 years of experience in health care, Kendra McMillion is ready for a new way to serve patients: As a nurse practitioner at CoxHealth Center Lebanon.
"From a young age, I knew I really liked helping and taking care of people," says McMillion. "When I was a little girl, my grandmother had cancer, and I remember how caring and compassionate her hospice nurses were. I always think back to that whenever I am asked about why I became a nurse."
That experience led her to a career of care and service to others. After graduating from Stoutland High School, McMillion went on to graduate from Cox College as a nurse. From there, she spent several years working in medical oncology units before returning to her local roots at CoxHealth Urgent Care Lebanon. It was during that time when she returned to school, and graduated as a nurse practitioner in 2020.
"I am thankful for all of the experience I had as a nurse before becoming a nurse practitioner; I feel it helped prepare me to become a better provider for my patients," says McMillion. "I'm so happy to be working for CoxHealth, and in Lebanon."
As a nurse practitioner, McMillion does many of the same things as a doctor, such as prescribing medication, examining patients, diagnosing illnesses, and providing treatment.
"I really enjoy getting to know my patients. I love listening to them talk about their families and what makes them happy, and also hearing their concerns," says McMillion. "I want to be there for them, help educate them, and take care of them as a person, not just as a patient."
In her spare time, McMillion enjoys spending time with her husband, Ryan, and their three children, who attend school in Lebanon: Masyn, 12; Emmalyn, 8; and Charlestyn, 4.
McMillion is currently accepting new patients. To make an appointment, please call CoxHealth Center Lebanon at 417-532-8700.