Posted on Sept. 22, 2016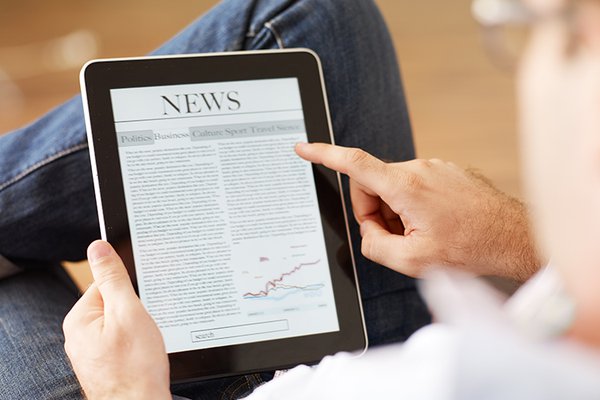 Four Cox Medical Center Branson nurses have been honored with DAISY Awards for demonstrating excellent clinical skills and extraordinary compassion. DAISY Awards are part of an international recognition program designed to recognize and celebrate nurses who go above and beyond for patients and their families.
Bill Ball, RN, Critical Care Unit
Bill Ball, RN, received two nominations.
"All the personnel in the CCU were awesome but Bill was the star," the family member of a patient stated. "Every detail was described to us in terms we could understand. Each medication he gave, he explained why and how it would work. He was so attentive and talked to her even though she was not awake. We all felt his gentleness and kindness and felt safe and sure every time he came in the room."
The second letter came from the daughter of a patient who had recently suffered a heart attack.
"Bill was very knowledgeable and skilled in his trade," the daughter wrote. "His care of my father was exceptional. He treated my dad with the utmost respect, genuine concern, empathy and compassion at the same time, letting my dad keep his dignity and pride. Bill was quite busy but also took the time to answer questions for my sister and myself and never once made us feel rushed or like he didn't have the time for us."
Samuel Gage, RN, Emergency Department
Samuel Gage, RN, was nominated by the father of a patient who was injured on the lake this summer.
"We walked into the emergency department at about 5:30 p.m. and were immediately taken into triage then moved into an exam room," the father reported. "Sam G was very helpful, attentive and went out of his way to make sure my son was comfortable. He also explained everything that was going on. The IV was placed perfect the first time."
The father stated that his son also received excellent care from all of the staff members and the physician who treated his son's shoulder.
"I have to tell you that having been the designated 'emergency room parent' for 35 years that this was absolutely the best experience I have ever had," he reported. "Your staff down there, from the front door all the way back are top notch."
Heather Jones, RN, Medical/Surgical Unit
Heather Jones, RN, received three nomination letters from patients.
The first letter explained that Jones prepares all knee and hip replacement patients with details about what patients can expect before surgery, after surgery and during their hospital stay.
"She addresses all of your issues and makes you better informed on what to expect and request," the patient stated. "She leads the pre-surgery class and follows it up with being your daytime nurse. What a comforting experience it is knowing that you have an advocate before even going into surgery."
The second nomination letter was submitted by another patient.
"I met Heather during the joint pain class before my hip surgery," the patient explained. "She was very professional and explained what we could expect during our stay. When I got to the floor after my surgery, Heather was the first nurse I remember seeing."
The patient reported that when she activated the call light, Jones was always one of the first people to respond.
"If Cox Branson has a nurse shortage, you would never know it because they were right there every time," the patient reported. "One of the medications I was on was making me very anxious. Heather came in and when I asked for a chaplain, she prayed with me without any reservation. She took care of me spiritually that day which was as important to me as the terrific care I received from the staff on the unit."
The final letter was submitted by another patient who received care from Jones.
"Heather is the most compassionate nurse I've ever met," the nomination letter reads. "She went over and beyond her duty."
Roxie Moore, RN, Critical Care Unit
Roxie Moore, RN, was nominated by a patient who was in the critical care unit in May. The patient stated that Moore was the best nurse he had ever encountered.
"She was compassionate and tended to my every want and need," the patient explained. "Roxie, by far, has shown me every characteristic of an excellent registered nurse. Cox Branson is an excellent hospital and its team members have been very kind to me and my family. We are very fortunate to have the hospital in our small city of Branson, Mo. During my week's stay in the hospital, I must have had over 30 caregivers and Roxie stands out in my mind."
About the DAISY Award
The not-for-profit DAISY Foundation is based in California and was established by family members of a 33-year-old man who died in 1999 from complications of an autoimmune disease. The care he and his family received from nurses while he was ill inspired the DAISY Award, thanking nurses for making a profound difference in the lives of their patients and patient families.
Nominate your nurse for going above and beyond. Nomination forms can be found at any CoxHealth location or online.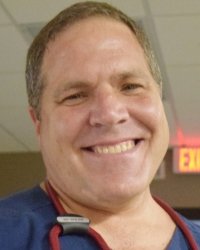 Bill Ball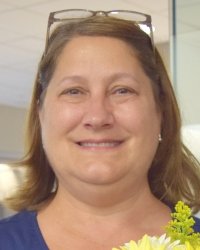 Roxie Moore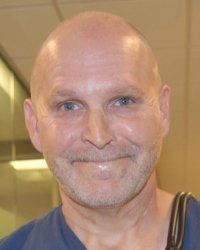 Samuel Gage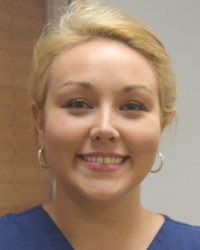 Heather Jones