Posted on Aug. 14, 2020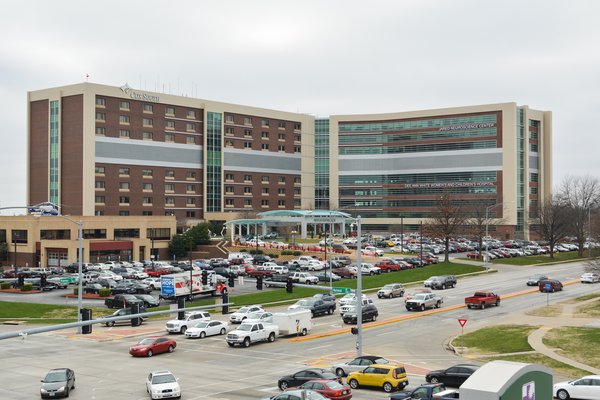 COVID-19 update
We saw a significant increase in the number of COVID positive patients overnight being testing in our labs, up 72, with a 23.57% positivity rate. As of today, we have 50 hospitalized COVID patients, a new high for us. This includes 38 infectious positive patients, 10 patients who are no longer infectious, and 2 patients under investigation for the virus. Our team continues to carefully manage hospitalized COVID patients during a time of higher volumes of surgical cases.
CoxHealth welcomes 18 new physicians
Eighteen physicians have joined Cox Medical Group and will be seeing patients in several specialties in Springfield, Branson, Barton County and our new clinic in Harrison, Arkansas.
CoxHealth primary care clinic opens in Arkansas
This week, a new CoxHealth clinic in Harrison, Arkansas, officially opened to begin serving patients. The clinic is staffed by Dr. Evan Branscum, originally from Marshall, Arkansas, and a graduate of the Cox Family Medicine Residency program in Springfield.
Update on new school care program
This week, the fitness center in The Meyer Center closed temporarily to make room for our new school care program for children of our employees, which opens August 24. The program will run from 6 a.m. to 8 p.m., Monday to Friday, and is open to grades K-6. Daily fees will be based on their parent's hourly wage, and will include meals for participating children. We have had great community support for this project, including Burrell Center for behavioral health; Drury University, Evangel University and OTC for teacher support, and Springfield Dyslexia Center for students with dyslexia.
Cox Branson, Cox South receive national quality care awards
Cox Medical Center Branson has received the American Heart Association/American Stroke Association's Get With The Guidelines® Stroke Gold Plus achievement award for excellence in stroke care. The hospital also received the Target: Stroke Elite Honor Roll Award and Target: Type 2 Diabetes Honor Roll Award. Cox South was recognized by the AHA with the Get With The Guidelines – Resuscitation - SILVER Award for providing the most up-to-date, evidence-based treatments for cardiopulmonary care and outcomes. 
CoxHealth leader named on list of 'most influential women'
Vice President of Hospital Operations Amanda Hedgpeth was recognized today as a 'Most Influential Woman'  by Springfield Business Journal. The honor spotlights women for their professional and civic accomplishments. Amanda is helping to lead our COVID-19 response and has made tremendous contributions at CoxHealth and for our communities.
High tunnels erected at Cox South campus
The new Amanda Belle's Farm is taking shape on a five-acre plot across Primrose Street from Cox South. The first crops will be grown inside three 30' x 90' "hoop houses" or "high tunnels," designed to extend the growing life of food. The farm was created in partnership with Springfield Community Gardens. It will grow a variety of seasonal produce that will benefit patients with dietary needs, as well as be available to employees to purchase through a Community Supported Agriculture program.
Voice of the patient
"I would recommend Cox any time and often say how thankful I am for such quality healthcare to friends and family. I have a choice and choose Cox."
Respectfully,
Steve