Posted by Brandei Clifton on Aug. 10, 2020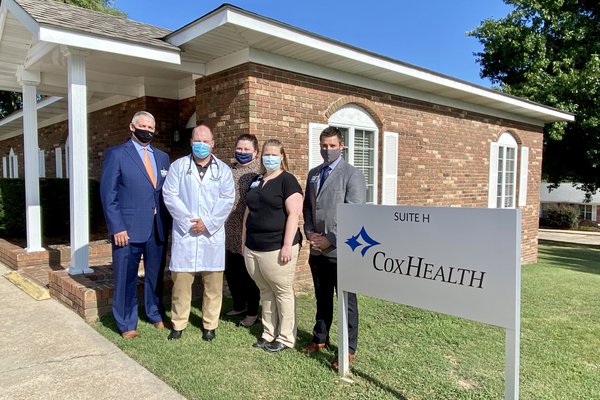 A new option for medical care is now open in Harrison. On Monday, August 10, CoxHealth Center Harrison opened its doors, offering primary care to the community and the surrounding area.
The clinic is staffed by Dr. Evan Branscum, a Family Medicine physician. Originally from Marshall, Arkansas, Dr. Branscum attended medical school at the University of Arkansas for Medical Sciences in Little Rock. He later completed the Cox Family Medicine Residency program in Springfield before returning "home" to Arkansas to care for patients.
Dr. Branscum will see patients of all ages at CoxHealth Center Harrison and will offer a range of services, including primary care, management of chronic health conditions, sports physicals, preventative screenings and minor procedures.
The clinic is located at 715 Sherman Ave. West and is open Monday through Friday, 8 a.m. to 5 p.m. Click here to learn more about the insurance plans CoxHealth accepts.
Call 870-743-9744 to make an appointment.