Posted on May 1, 2020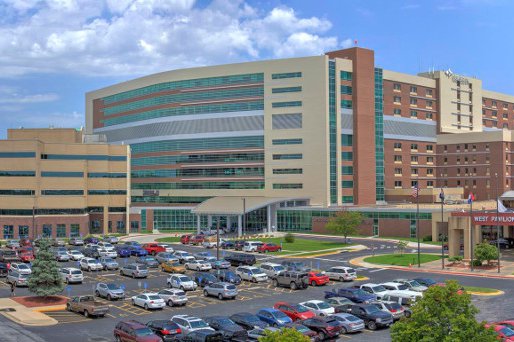 COVID-19 response update
This week officials with the City of Springfield and Springfield-Greene County Health Department announced their plans to begin reopening parts of the local economy when the statewide stay-at-home order ends early next week. The 'road to recovery plan' is based on science from Johns Hopkins, not politics, and is balanced between public health and safety, and economic needs. Dr. Robin Trotman, medical director of Infectious Diseases at CoxHealth shares his thoughts on Missouri's reopening and what we need to consider to make this transition.
At CoxHealth, we continue to slowly increase the number of time-sensitive, medically necessary surgeries and procedures, as well as clinic visits while continuing social distancing and masking of patients and staff. Visitor restrictions will remain in place. Our fitness centers will remain closed.
In-house lab capability for COVID testing has been a tremendous asset. We received an early allotment for additional kits and supplies and now have an in-house capability exceeding 500. This testing based on the Cepheid platform can turn around tests in 45-60 minutes.  
$200,000 gift for COVID-19 care at CoxHealth
A second major gift has been made to help care for patients with COVID-19 in the Ozarks. The Sunderland Foundation has given $200,000 through the CoxHealth Foundation to help cover costs of equipment in Cox South's COVID-19 unit. If necessary, the equipment will provide respiratory support and monitoring for patients as they fight COVID-19.
Missouri governor to visit COVID unit
Governor Mike Parson is planning to visit our new 51-bed ward-style Intensive Care Ventilator Unit on Monday. We look forward to showing Gov. Parson the unit that was completed in just two weeks for a possible surge of COVID-related illness
Bass Pro donates masks
Bass Pro donated 14,000 procedural masks to Cox South and Cox Branson this week. We appreciate the support and donation.
Social isolation and mental health kits
Because visitor restrictions are continuing, our hospitalized patients are receiving kits that will help to occupy their time and lift their spirits. The kits contain items such as coloring books, cards, brainteaser games, reading material, toys, and mental health awareness tips. Dr. Ken Carpenter and his wife, Deanna, donated the kits.
New drone video of new Cox Monett Hospital
Work on the new Cox Monett Hospital is continuing. Here's the latest drone video so you can see the progress.
Voice of encouragement
"Dear doctors and nurses, Thank you for all that you do for us! Especially with this coronavirus going around with you at the emergency room or at the hospital, you are risking your life to save others. You are selfless, caring, and much more! So once again thank you!"
Final thoughts
Wednesday one of our employees shared with me how grateful he was for what we are doing as a hospital and a community to protect and prepare for COVID. He felt we were way ahead of many communities. He mentioned this because he has family in Oklahoma, and his father died from COVID and two other family members have contracted the disease. He shared that there was a quilting circle that had approximately 20 people participating, and around 13 of them got COVID, and then it spread to other family members. His story is also a cautionary reminder that as we gradually open our community we are still susceptible. We must still be very cautious and following social distancing, hand hygiene, and public masking practice to continue to stop the spread of illness.
Thank you for everything you do to support our patients and our community,
Steve