Posted by Kaitlyn McConnell on April 29, 2020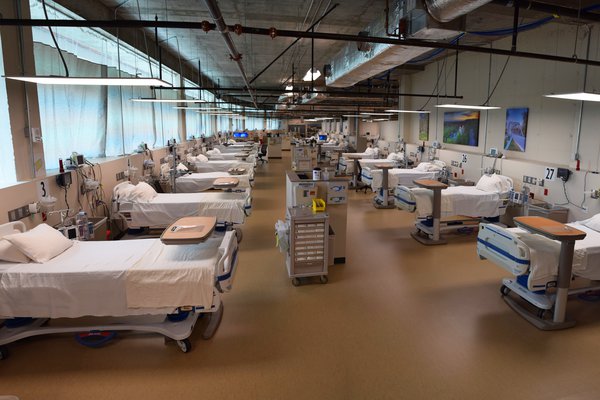 CoxHealth is pleased to share that a second major gift has been made to help care for patients with COVID-19 in the Ozarks. The Sunderland Foundation has given $200,000 through the CoxHealth Foundation to help cover costs of equipment in Cox South's COVID-19 unit. If necessary, the equipment will provide respiratory support and monitoring for patients as they fight COVID-19.
"This unit is what allows CoxHealth to be ready today, and in the days to come, as we continue to face the challenges of the coronavirus on the health of our local community," says Lisa Alexander, president of the CoxHealth Foundation. "We are grateful beyond words for organizations like the Sunderland Foundation that embrace our local hospital and keep us strong and prepared in times of crisis."
"The Sunderland Foundation is pleased to provide financial assistance to CoxHealth to enhance local COVID-19 treatment capabilities," says Randy Vance, president and chief operating officer of the Sunderland Foundation. "Our thanks and best wishes go to the entire organization during these unprecedented times."
The Sunderland Foundation has generously supported projects at CoxHealth, including Cox South's West Tower, Cox College's renovation, the new Cox Monett Hospital and the Pediatrics Specialties Center.
The foundation was established in 1945 by Lester T. Sunderland, who served as president of the Ash Grove Cement Company for 33 years as a respected leader in his industry. Prior to joining Ash Grove in 1909, Lester was a principal and founder of the Sunderland Brothers Company. The Sunderland Brothers Company was a leading distributor of coal, lime,  cement and other building materials headquartered in Omaha, Nebraska. The company was an early and long standing customer of the Ash Grove Lime and Portland Cement Company. After more than seven decades, the Foundation continues to be led by Lester T.'s descendants. It has focused on supporting brick and mortar projects, awarding grants to nonprofits in the Kansas City region and other areas where the Ash Grove Cement Company traditionally does business.