Posted on Feb. 5, 2021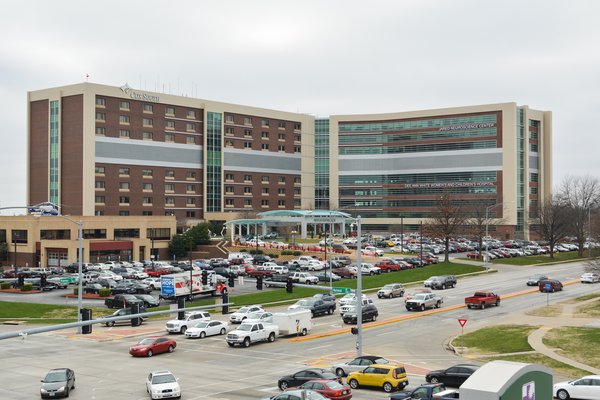 COVID-19 numbers continue to decline
We are seeing continued easing of hospitalized patients with COVID-19. We dropped to a low of 60 patients in our system by Thursday of this week. That is down 50 from a week ago. Our discharges have outpaced our admissions for the last seven days. Our symptomatic testing shows a 14.2% positivity rate for the past week.
We continue to see the number of employees infected drop dramatically. So far in February, only three employees have tested positive. As recently as December, we saw an average of 15 employees testing positive each day.
These numbers are very encouraging and they speak to the importance of vaccination.
Vaccine updates
We began vaccination clinics for high-risk patients this week as one of Missouri's designated high-throughput vaccination facilities. So far, we have distributed more than 14,000 doses, and we expect to be near 20,000 doses given by early next week.
We are reaching out to patients to schedule an appointment at a location near them. For example, Cox Branson teamed up with the Branson School District and the health department to vaccinate patients at a central location provided by Branson Schools.
Even though we are getting more vaccine, supplies are still limited, and we are vaccinating patients according to a phased structure based on risk and age.
Right now, it is possible we have a window to vaccinate as many people as we can before a new variant, such as B117, takes over. We must make the success of our vaccine programs our most urgent priority.
We are encouraging everyone to get vaccinated as soon as possible, to protect themselves and others.
Cox Barton County recognized for quality
The Missouri Hospital Association honored Cox Barton County Hospital in Lamar as a top critical access hospital in Missouri and the nation for the effective triage, stabilization and transfer of patients from the emergency room to a larger health system. Cox Barton County achieved 100% compliance in the emergency department transfer communication quality measure, one of only 12 CAHs in Missouri.
Vaccine voices
Feedback we have received from patients vaccinated at our clinics:
"Received our vaccines this morning. Was very impressed with the setup, seemed to be very organized and moved very quickly." 
"My bride of 51 years was immunized at 8 a.m. this morning at CoxHealth. It brought tears to my eyes to watch it. Love her so much and want to keep her safe. Our vaccination centers across America are saving lives. … So proud of the CoxHealth team. Give them the tools to do their jobs and watch them do wonderful things!"
"Received my first COVID-19 vaccination this week at your community clinic. I do not know how to describe the experience other than to say it was pleasurable and seamless. It has been a long time, if ever, that I have experienced such a well-organized, well-run and efficient operation. The people responsible and especially the personnel that carried it out are to be commended. Cox should package this and sell it to federal and state governments as a blueprint on how to run a program."
Thank you for caring for our community,
Steve