Posted by Brandei Clifton on Jan. 29, 2021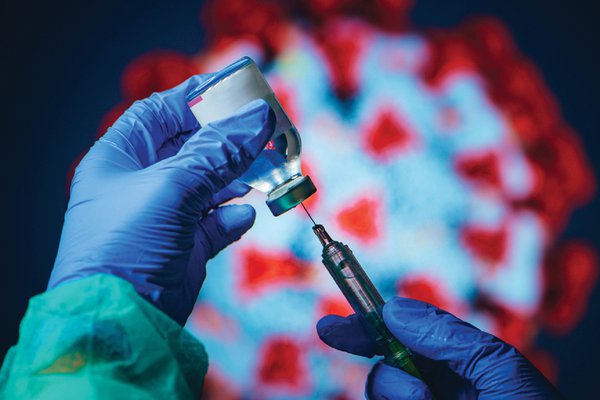 Cox Medical Center Branson, the Branson School District and the Taney County Health Department (TCHD) are pleased to announce their partnership to bring COVID-19 vaccines to the community. 
Vaccinations will take place at a central location provided by Branson Schools, while CoxHealth and TCHD combine efforts to vaccinate residents. 
"Our community is stronger when we work together," says Dr. Shawn Usery, Chief Medical Officer, Cox Medical Center Branson. "This collaboration between CoxHealth, the Taney County Health Department and Branson Public Schools showcases that teamwork. We're excited to roll out the vaccine to our friends and neighbors – such a promising next step to get us past this pandemic." 
"Our goal is to get as many shots as we can into arms as soon as possible," adds Lynne Yaggy, CNO/VP Clinical Services, Cox Branson. "Pooling our resources through this community partnership in one location helps us streamline that process. We want to make this as easy as possible for all of our residents and patients to be vaccinated." 
"We feel privileged to partner with our local health experts by providing a facility for the vaccination clinic," said Brad Swofford, Branson School District Superintendent. "The High School Activities Center has its own parking lot and sits on the High School campus, near the football field. The site, and the facility, has its own entrance and exit from the main campus making traffic flow easier for those visiting the vaccination clinic. We are pleased to be a part of this endeavor to better the health of our community." 
Individuals interested in receiving a COVID-19 vaccine can submit their information online at the below links to be notified when they are eligible to register for a vaccine. Once eligible and vaccine is available, they and other patients across the health system will be contacted via phone, text, or email to schedule their appointment. 
https://www.coxhealth.com/covid/vaccine/
Those currently eligible for vaccines include the Phase 1A group (healthcare workers), Phase 1B Tier 1 and 2 groups (first responders, and high-risk individuals). Both CoxHealth and TCHD are requesting vaccine weekly and scheduling clinics as quickly as vaccine becomes available, and have varying protocols on who will be vaccinated. As allotments are received, more patients will be vaccinated. 
"We are grateful for community partners that understand the importance of vaccinating our residents and the monumental task ahead of us all," states Lisa Marshall, Director of TCHD. "We are all working diligently to bring vaccines to our community as quickly as possible, and believe that by working together we can best serve Taney County."
At this time, only individuals who have registered in advance will be able to be vaccinated at this site. No walk-ins are permitted. 
CoxHealth will also be vaccinating members of the public at various sites across the region, including in Springfield, Monett and Lamar.