Posted on Dec. 23, 2020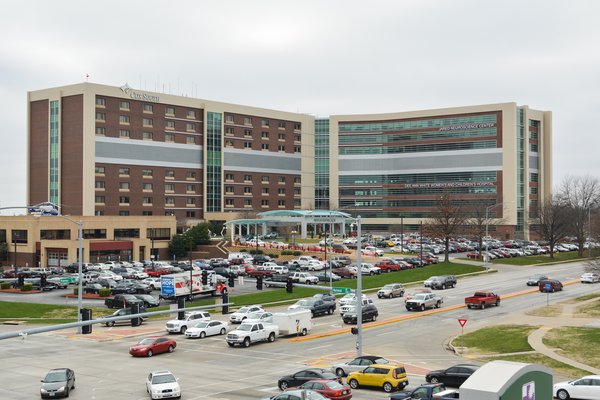 Vaccinations begin at CoxHealth
COVID-19 vaccinations are now underway at CoxHealth, sparking a mood of relief and renewed hope for the teams that care for our patients. I was in attendance as the first doses were administered at Cox South Monday night. I have worked at CoxHealth for 28 years, and I can say that it was the single best day of my career. We are witnessing the beginning of the end of this pandemic as we protect our staff. We gave out 1,500 employee vaccinations in the first two days. We are seeing an extra dose in 48% of vials, which could mean 250-300 more doses. You can see photos and hear from some of the first staffers to be vaccinated here.
COVID-19 update
The number of hospitalized COVID patients remained stable at just over 120. We saw a slight increase in the number of symptomatic patients being tested for COVID-19, currently at over 30%. We are processing 600 COVID tests a day, and all of those tests are now done in-house in our lab.
Infection prevention remains key
One of our physicians, Dr. Mira Choe, sent me a note that reminds us about the importance of remaining vigilant to protect ourselves against coronavirus infection. Dr. Choe writes, "I have had hundreds of my patients get Covid and most did well, some were hospitalized and continue to struggle with fatigue and hypoxia and depression because we don't know when they will get better. Being an outpatient doctor I deal more with my patients who live in fear and isolation because they are trying to do the right thing…I have cried more this week of Christmas, counseling my patients on how to socially distance over the holidays. They ask me what they should do and I tell them you should not see your grandchildren or hug them. Try virtual visits or see them briefly outside masked to exchange gifts. I have patients who have been isolating for 9 months now and they are tired and many say they will risk getting sick because they need to see their family and hug them. I tell them they may be "ready" however if they see their younger family members and later that grandson or daughter or niece gets sick and diagnosed with Covid and they feel they are the ones who gave it to grandma and God forbid they die, that young person will carry that guilt for the rest of their lives. This is why we have to remain vigilant. With the vaccine we have hope. Hope that next year will be different. Before this vaccine I felt all I could offer was hope we would find a vaccine or treatment that works. We are all tired but I really feel God has answered my prayers and science is plowing through."

Why I'm getting the COVID-19 vaccine
"I feel incredibly lucky to work for CoxHealth and to be one of the first people to be inoculated with this new COVID-19 vaccine. I am getting this vaccine for those who are more vulnerable than me; for those who pour their lives into making these incredible strides in science, and for those who work tirelessly to care for our community members who have become ill."
Read other comments from physicians and staff about why they are getting vaccinated.
CoxHealth Ozark now open ​
The new CoxHealth Ozark is now open at 5100 N. Towne Centre Drive in Ozark. The facility offers primary and pediatric care, physical therapy, on-site radiology and lab services, urgent care and in-house pharmacy services. Patients of all ages are welcome.
Proud to work at CoxHealth
"I am an employee of Cox and have been for 18 years. Last week I came down with Covid. I had a couple experiences I wanted to share with you. First of all from the get go, Human Resources took care of all of my needs. I didn't feel like messing with it all, but they made it a smooth transition. I appreciated all of their help. Secondly, I ended up in urgent care in Nixa due to low pulse ox and shortness of breath. I was told my needs were too great there, so I was sent to the ER. There I saw Dr. Juliah Tiedemann and her nurse, and they were phenomenal. I was so sick and they took great care of me and ended up discharging me on home oxygen. This was a relief not having to be admitted to the hospital, and I am thankful that was an option. CoxHealth showed their amazing core values during my visit.
Last but not least, I would like to recognize one of your doctors. My husband also had Covid so that basically left my son on his own. His pediatrician, Dr. Jennifer Essner, found out if my son needed to be tested. She checked in with us and the day I was in the ER, she brought groceries that were easy things for him to cook himself and stuff to keep us hydrated. She went above and beyond, and Cox is blessed to have her on staff. She showed how much she cared and what Cox stands for and we greatly appreciate it…I hope this email shows you how appreciative I am of Cox and to be a Cox employee."
I hope everyone has a safe and restful holiday, 
Steve