Posted by Randy Berger on Dec. 22, 2020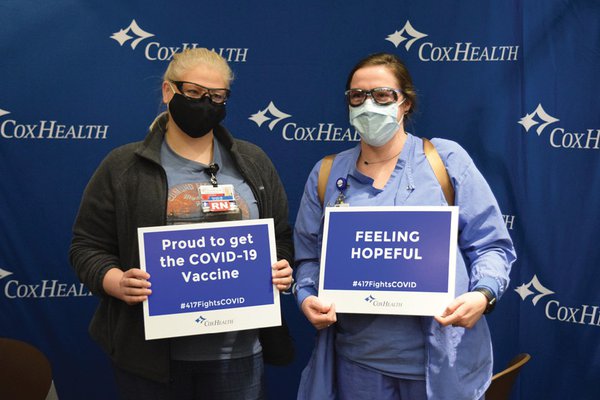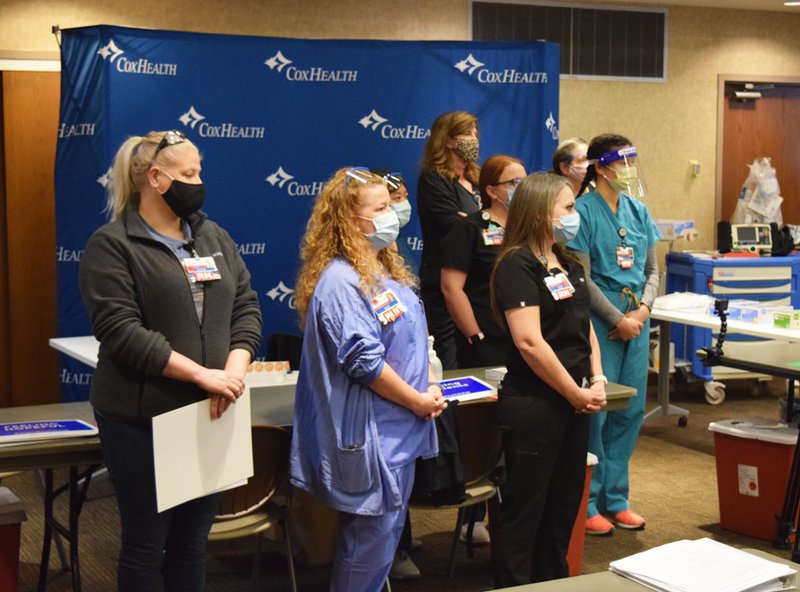 COVID-19 vaccinations are now underway at CoxHealth, sparking a mood of relief and renewed hope for the teams that care for our patients.
Monday evening, hundreds of staff members received the vaccine in the first session in Foster Auditorium.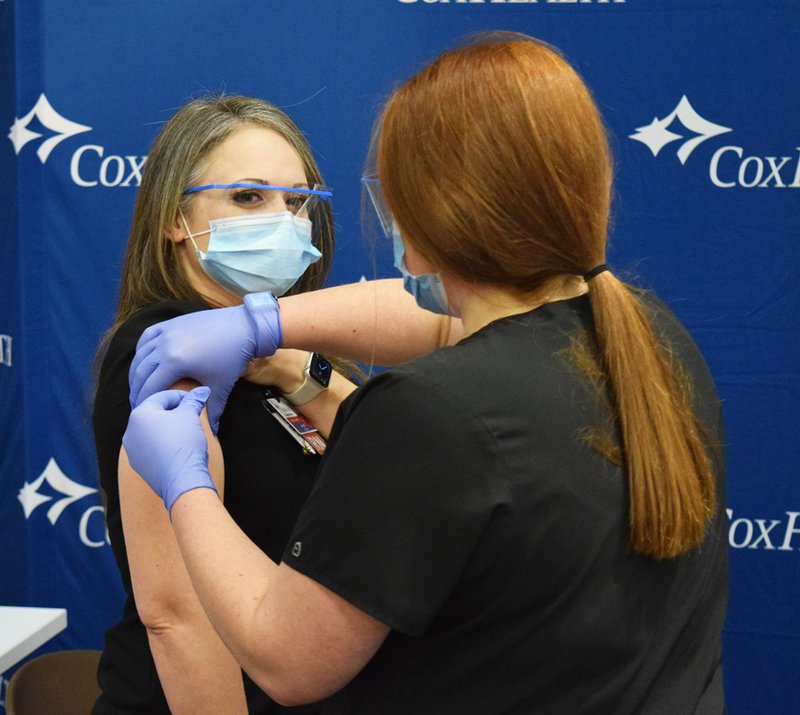 Nurse Amy Martin, who has been treating COVID-19 patients since April, received the first dose of the vaccine.
She hopes the vaccine will be a turning point. Over the last few months, she has held patients' hands as they tell her they are ready to give up.
"I hope to not see patients giving up after battling this disease for weeks and not getting better. I''s tough having them look me in the eye and say 'I'm giving up and I am ready to meet Jesus," she says. "If I can stop that from happening to anybody else, with this vaccine, that's what it means to me."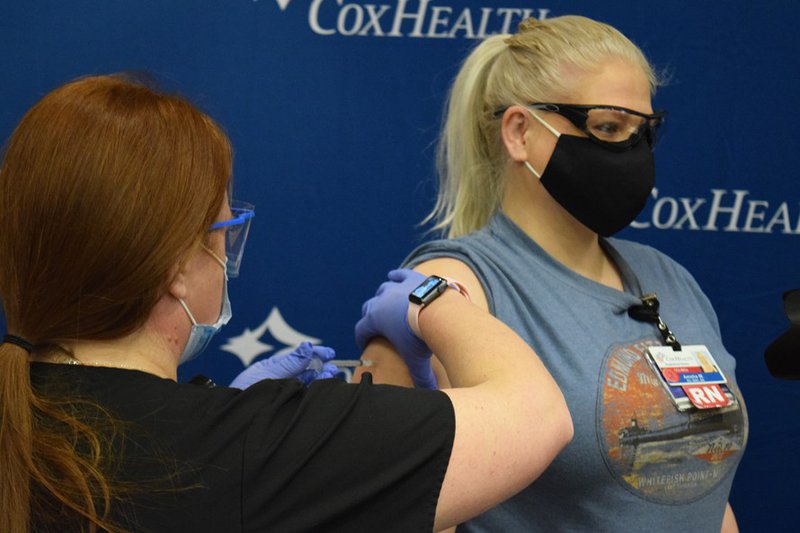 MICU Nurse Amelia Montgomery received the second dose. She remembers the day she saw her first COVID-19 patient: March 16. Now, Dec. 21 will be a new date that sticks in her mind.
"It's a great moment to be able to have this vaccine," she says. "It has been a whirlwind of treating patients and trying to protect the community under a lot of adversity.
"This is a monumental moment in history. I'm feeling very hopeful, and very proud to be part of this organization that is protecting our staff and our community."
Med-Surg nurse Lorri Curtis says she signed up to receive the vaccine on day one for a simple reason: "I just want to get this thing over with."
"Sometimes you feel helpless, like we can only do so much. This is something I can do, for my community, my patients, my coworkers, my family and myself. I have people to protect.
"This is a historic occasion, and there is light at the end of this tunnel."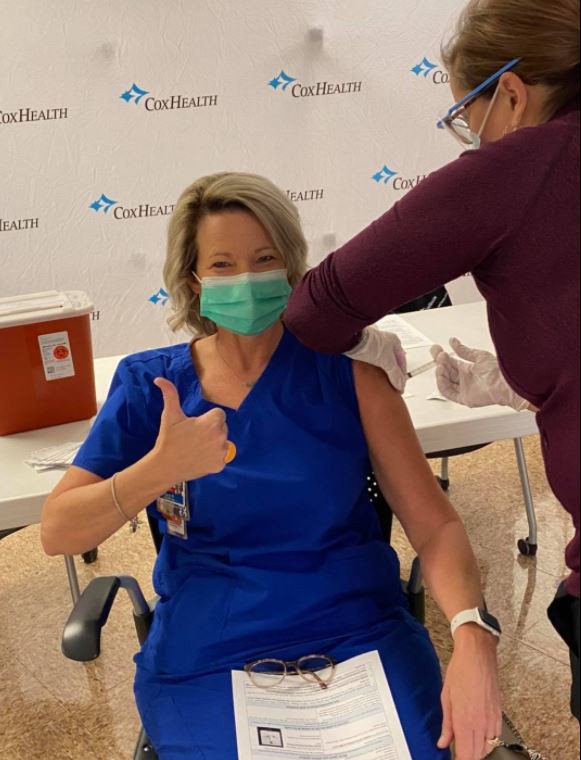 Nurse Cheryl Longabaugh Webb received the first COVID-19 vaccine at Cox Monett on Tuesday.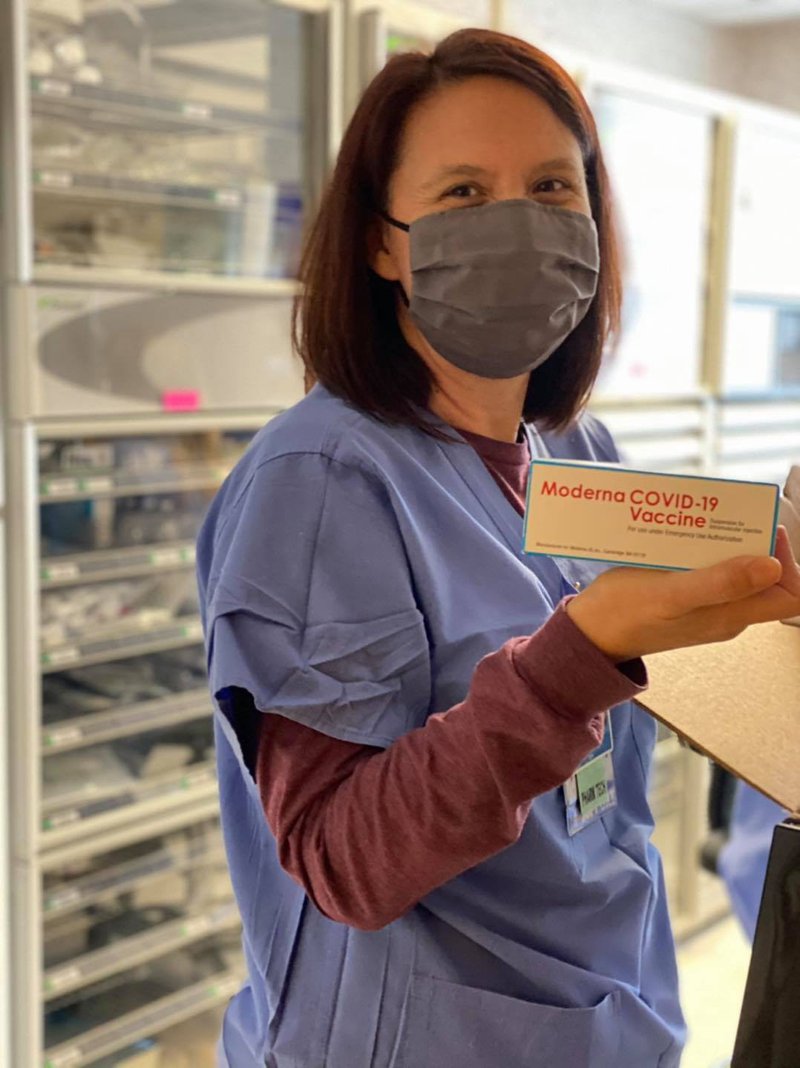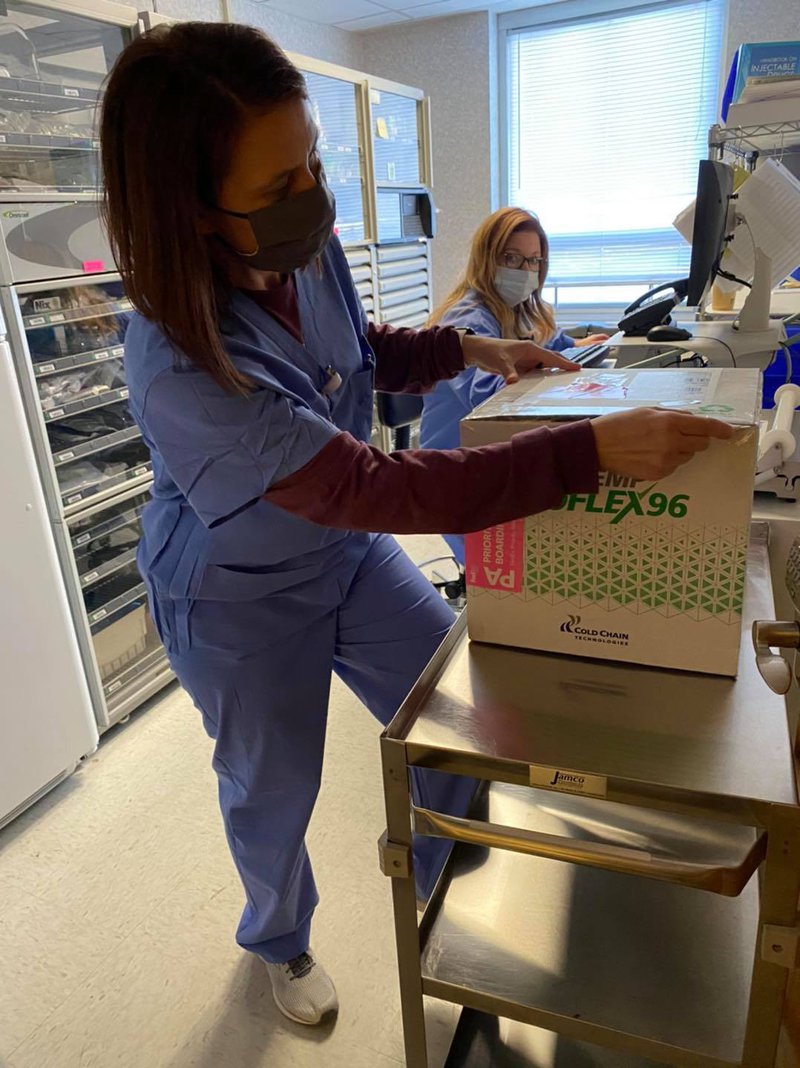 Moderna's COVID-19 vaccine arrived at Cox Monett on Monday.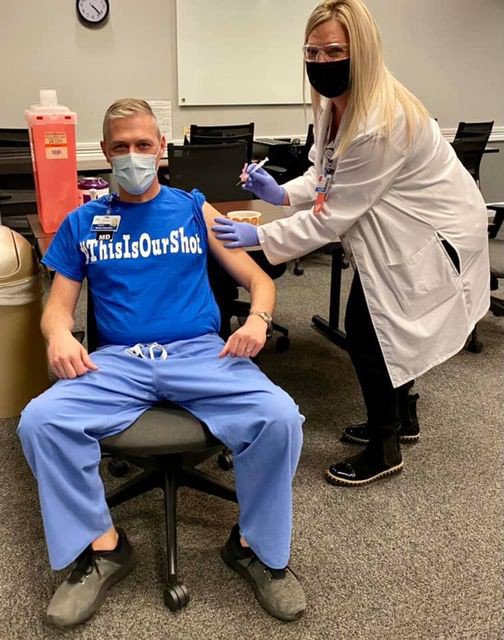 At Cox Medical Center Branson, Chief Medical Officer Dr. Shawn Usery received the first vaccine on Monday evening.