Posted on Oct. 30, 2020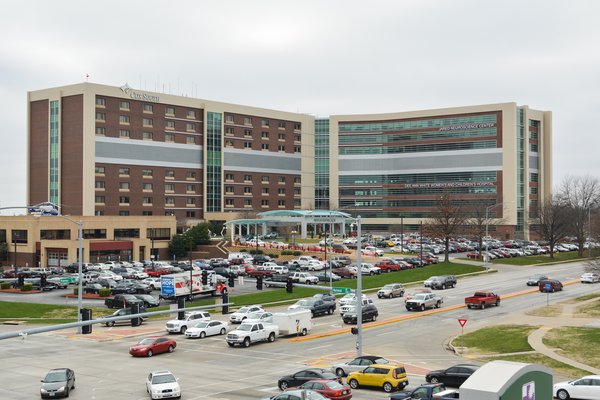 COVID-19 update
Hospitalizations of COVID-19 patients dipped slightly this week, still in the 90s. The symptomatic positivity rate remains high at 30%. Testing rates are decreasing; I am worried more people are declining testing despite symptoms, which would hamper disease containment. Year to date we have had 1,107 unique COVID positive admissions, 131 deaths and 895 patients released and recovering.
Early this week, a Missouri elected official said our hospitals are only running 50% full. It is important to clarify this statement. 1) There are around 158 hospitals in Missouri, and the vast majority of them are very small and not prepared or capable of taking care of the most acute COVID patients. This places a unique burden on larger hospitals like Cox South, Barnes Jewish, MU, Mercy, Saint Luke's and a handful of other hospitals. As an example, around 93% of the system COVID patients have been admitted to Cox South. 2) A bed is not a bed. In the denominator in the ratio of occupied bed to total beds, a very high percentage of those beds are not suitable for COVID patients. This would include psychiatric, pediatric, OB and other beds that are not staffed with qualified nursing staff to care for COVID patients.
The CoxHealth COVID-19 Mobile Testing Unit in Springfield is moving to a new location, 1550 E. Sunshine St., beginning Monday, Nov. 2.  
CoxHealth to build super clinic in Republic
In the coming months, CoxHealth will bring a new level of care to the Republic community with the addition of its latest super clinic. Construction is expected to begin within the next few weeks, and will take around 10 months. Once complete, the 15,000-square-foot standalone facility will offer primary care, extended hours for walk-in care, and physical therapy in one place. The super clinic will replace CoxHealth's current facility in Republic and is the health system's fourth super clinic.
CoxHealth, Humana sign commercial network agreement
We have signed an agreement with Humana, effective Nov. 1, that provides in-network access for Humana commercial plan members in the Ozarks at all of our hospitals and outpatient locations and with our employed and affiliated clinicians.
CoxHealth welcomes new physicians ​
Two physicians have joined Cox Medical Group recently: Alexander Hover, MD, Ferrell-Duncan Clinic Branson, Gastroenterology; and Mubashir Khan, MD- Ferrell-Duncan Clinic, Gastroenterology.
CoxHealth, The Library collaborate on health literacy project
CoxHealth has teamed up with The Library to help people search for accurate health care information online. The venture is supported in part by a grant secured by CoxHealth Foundation from the project's funding partner, the Network for the National Library of Medicine, MidContinental Region.
Voice of the patient
"Made us feel so blessed and comfortable. It was absolutely the best day and night care."
Thank you for caring for our community,
Steve