Posted on Oct. 23, 2020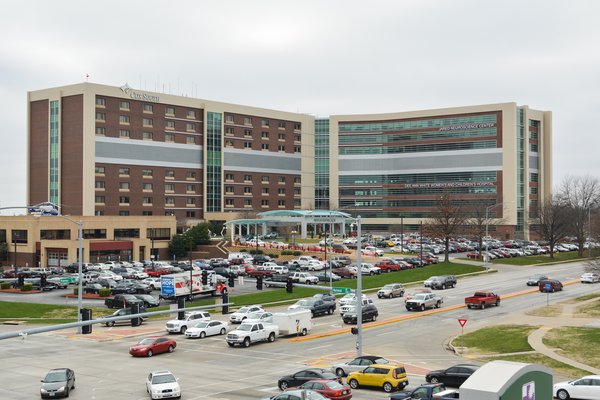 COVID-19 update
Missouri Governor Parson and First Lady Teresa Parson visited Cox South today to announce a new saliva-based COVID-19 testing option in our region. Cox South will be one of five initial facilities to administer the test that was developed by Washington University. The number of COVID-19 inpatients stayed around 100 all this week. We had five COVID-related deaths last night, and a total of 122 deaths since March. A seven-day average view of Missouri counties and new positive cases shows the disease has moved into our rural counties. I am glad to see the new masking ordinances in Nixa and Ozark and the extension of the ordinance in Branson.
Crighton Olive Dunn to consolidate with CoxHealth, Vein Center to open
CoxHealth has announced that Crighton Olive Dunn Surgical Group will consolidate with the health system as of Nov. 1. Under the new agreement, physicians connected with Crighton Olive Dunn will become employees of CoxHealth. Vein services currently provided by CoxHealth's Vascular Services team at Wheeler Heart and Vascular Center will move to Crighton Olive Dunn's facility, which is located at 1230 E. Kingsley St., Ste C, in Springfield.
Fundraising campaign for new Monett hospital nears goal
As the new Cox Monett Hospital nears completion, so does the Cox Monett Momentum Campaign's efforts to raise $7 million. The campaign, administered by CoxHealth Foundation and identified as key to the hospital's ability to meet all goals for space, technology and patient care, is now only $56,000 short of its goal. 
CoxHealth partners with Even, offering earned wage access to its entire workforce
CoxHealth is partnering with Even, the responsible on-demand pay platform, to help employees get paid early, automatically budget and grow their savings, and have full visibility into their earnings at all times.
Voice of the patient
"I would like to add my eternal gratefulness to the men and women who work this unit as well as just the ER COVID unit. I had COVID myself in September and was seen in the ER twice due to symptoms being so bad. I can't ever thank the doctors and nurses enough to taking such good care of me. I was overcome with worry being a single mom of 2 kids and felt miserable. I am truly blessed to have recovered and I know a lot of that is due to the help from those AMAZING health care providers. Thank you sincerely."
Thank you for caring for our community,
Steve