Posted on Dec. 28, 2019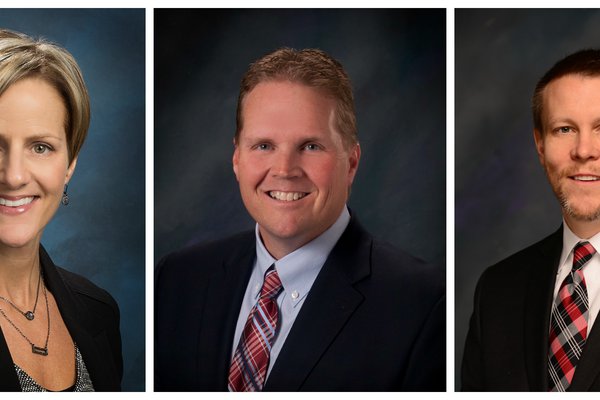 CoxHealth is pleased to announce that three of the health system's leaders will be promoted in 2020.
Charity Elmer will advance from Senior Vice President General Counsel to Executive Vice President General Counsel. Under this change, Elmer will continue to lead CoxHealth's legal team, which handles the legal responsibilities associated with a $1.6 billion corporation. Elmer has also led the legal and negotiating activities behind major mergers such as Cox Medical Center Branson, Cox Barton County Hospital, and the deeper union with Ferrell-Duncan Clinic and Cox Medical Group. 
"Charity is uncompromising in her devotion to doing what is right and has dedicated herself to this organization and our staff with virtually unmatched intensity," says Steve Edwards, president and CEO of CoxHealth. "She is one of the most powerful behind-the-scenes forces advancing change and growth in our organization. We are extremely fortunate to have her on our team." 
Dr. Tim Jones will advance from President of Cox Medical Group to Executive Vice President of CoxHealth and President of Cox Medical Group. Dr. Jones carries responsibility for the overall leadership of 800 providers in Cox Medical Group, all while continuing to see patients. 
"This advancement is a recognition of Dr. Jones' thoughtful and collaborative leadership and the fundamental importance of physicians in leadership at CoxHealth, as every major decision in this organization is made with physicians at the table," says Edwards. "Dr. Jones has deep roots in our community and at CoxHealth, and he leads with steady confidence, kindness and respect for all opinions. I have great admiration for him as a practicing physician and as a physician leader."
Jake McWay will advance from Senior Vice President and CFO to Executive Vice President and CFO.  
Through McWay's leadership, CoxHealth has strengthened its already strong financial footing, and his strategic and financial vision has enabled the health system to make bolder and smarter investments in people, equipment and facilities to better serve our community, says Edwards.
"Jake is deeply motivated to use his financial knowledge to empower our staff and physicians with the tools they need to honor and extend our mission of human service," says Edwards. "I have the deepest trust and respect for Jake and know that we would not have experienced our many important recent successes without him." 
These leadership changes come in addition to ones announced in October. All are effective Jan. 1.