Posted by Kaitlyn McConnell on Dec. 17, 2018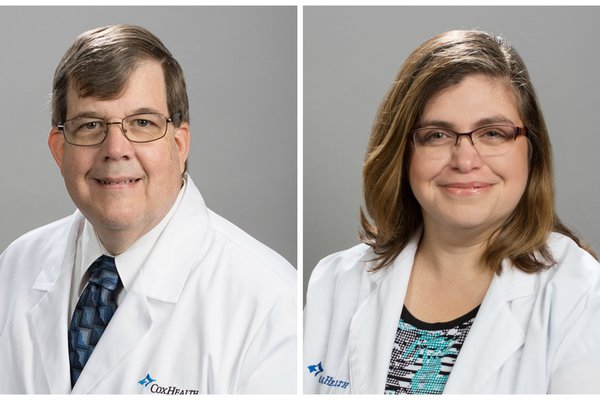 Over the past few weeks and months, more options for health care have come to Lebanon and the surrounding area.
One example is through CoxHealth Lebanon Urgent Care, which opened its doors in October and offers treatment for illnesses and injuries that need to be seen right away, but aren't severe enough for a trip to the Emergency room. While the urgent care is accessible on a walk-in basis seven days a week, patients are able to utilize "Save My Spot," a program that allows them to hold a place in line ahead of time.  
These efforts to increase Lebanon's access are also seen through the addition of two new health care providers.
One of those individuals is Dr. Randal Qualls, who now leads the urgent care's staff.
While medicine was not his first professional occupation – that was on staff at a church – he has been inspired by the concept of caring for people from childhood.
"I grew up in a small town, and I think the doctor there that was our family doctor was an inspiration for me to want to go into medicine," says Dr. Qualls. "He was a very caring person, and did pretty much everything from OB to pediatrics to surgery. I think that was a role model for me to want to go to medical school."
Dr. Qualls is not a new face at CoxHealth, nor to the Lebanon community. He came to Lebanon in 1993, and saw patients at CoxHealth Center Lebanon for several years. He later spent time practicing in Houston, Mo., but says that the opening of the urgent care was a good opportunity to come "home."
"I feel like the urgent care has a role in helping the area because it adds another medical resource. We're there to serve people, and give patients another option instead of the ER when they need care for pressing issues," says Dr. Qualls. "Personally, I am also very glad to be back in Lebanon caring for patients. It brings me great satisfaction to have someone come in with a medical issue or problem or pain, and being able to do something about it to help."
Dr. Qualls is not the Lebanon area's only new health care provider. Cathy Greenlee, a nurse practitioner, recently joined the staff of CoxHealth Center Lebanon and is currently accepting new patients.
Originally from Sarcoxie, Greenlee has been connected with the health care profession her entire life.
"I come from a family of nurses and medical professionals," says Greenlee. "I just have a lot of family history in nursing."
After starting her career as a medical tech, Greenlee worked her way through many medical roles before earning her nurse practitioner certification. In this position, Greenlee is able to see patients for many ailments and issues at the clinic.
"I'm not there to replace their doctor, but I'm there to help them get better," says Greenlee, something that ties to her passion for medicine.
"It's important to me to be a provider who works with patients, and listens to them," says Greenlee. "I want to help give patients options and choices for their care, and ensure they understand everything."
For more information about CoxHealth Lebanon Urgent Care, click here or call 417-533-0848. The urgent care is open 8:30 a.m. to 8 p.m., seven days a week, and is located at 1216 Deadra Drive in Lebanon.
To become a patient at CoxHealth Center Lebanon, located at 510 E Hwy 32 in Lebanon, call (417) 532-8700.