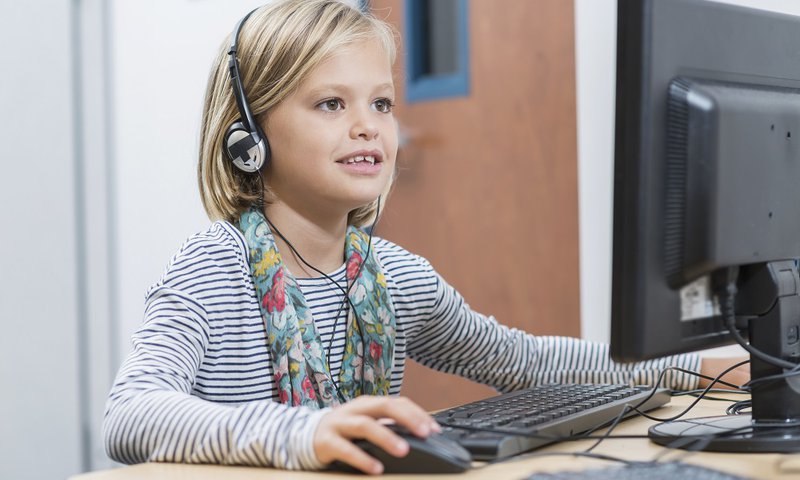 Easy-to-use online speech therapy - in real time. 
We know scheduling speech therapy sessions for your students can be a challenge. Our online speech therapy program provides complete or supplemental speech therapy services that are convenient, consistent, kid-friendly and effective. It's face-to-face speech therapy, at the touch of a button. 
CoxHealth Speech Therapy Online is interactive, web-based speech therapy for school systems. Kids love the live, online sessions with our licensed and certified Speech-Language Pathologists. 
With our online system, you simply schedule the sessions you need, and log-in to our secure videoconferencing program when it's time for the appointment. It's just that easy. 
Designed for Schools
At CoxHealth Speech Therapy Online, we know how important speech therapy is in the school setting. That's why we offer a unique solution that's just right for students and educators. No more worrying about interruptions to therapy when therapists are on vacation, are absent or are on leave. No more working with staffing agencies, trying to cover therapy sessions at the last minute. 
Now, no matter where your district is located, you can rely on quality, experienced speech therapists - licensed through the state of Missouri, certified by the ASHA, and from a health system you trust - that are available exactly when you need them to be, and ready to work with you to make sure your student gets the best plan of care.
Simply log on, schedule the speech therapy sessions you need, and when it's time connect your student with a therapist through our secure, online portal. Easy.
It's convenient, consistent, kid-friendly and effective. Everything you're looking for in a speech therapy program.