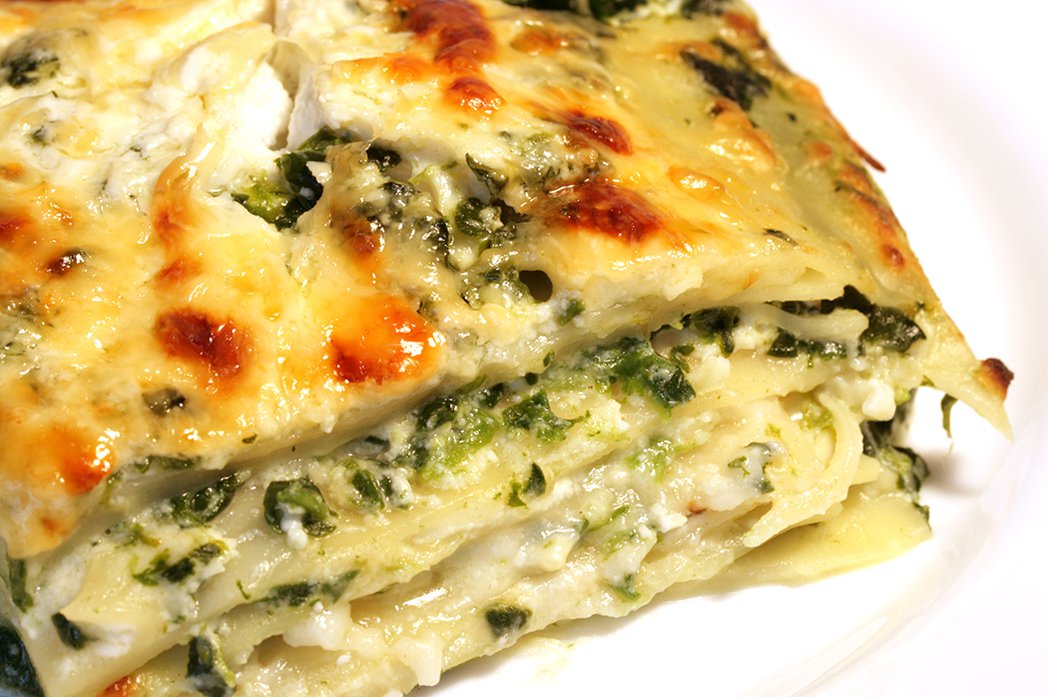 Vegetable Lasagna
Yields: 9 servings. Serving size: 1 square. Cook time: 50 minutes.

Nutrition information per serving: 193 calories; 6 g fat; 467 mg sodium; 25 g carbohydrate; 3 g fiber; 12 g protein. 



All you need is:
2 tablespoons garlic, minced
1/2 onion, chopped 
1 tablespoon extra virgin olive oil
3 cups assorted vegetables, such as zucchini, eggplant, mushrooms, chopped 
1 egg
1 cup low-fat ricotta cheese
2 cups fresh spinach
2 cups tomato sauce
12 oven-ready lasagna noodles
1 cup mozzarella cheese, shredded
All you do is: 

Preheat oven to 375 F. Grease 9x13 inch pan.
In a pan over medium high heat, saute garlic and onion in olive oil. Add chopped vegetables and cook until tender. Set aside.
In a mixing bowl, whisk egg into ricotta cheese. Stir in fresh spinach.
Spread a small amount of tomato sauce to thinly cover the bottom of the greased pan. Top with a layer of lasagna noodles. Layer with half ricotta mixure then half of vegetables. Top with ¾ cup tomato sauce and ½ cup shredded mozzarella. Repeat.
Top with a final layer of noodles, remaining tomato sauce and mozzarella.
Cover with aluminum foil and bake for 40 minutes. Remove foil and bake for an additional 10 minutes, or until cheese becomes bubbly.