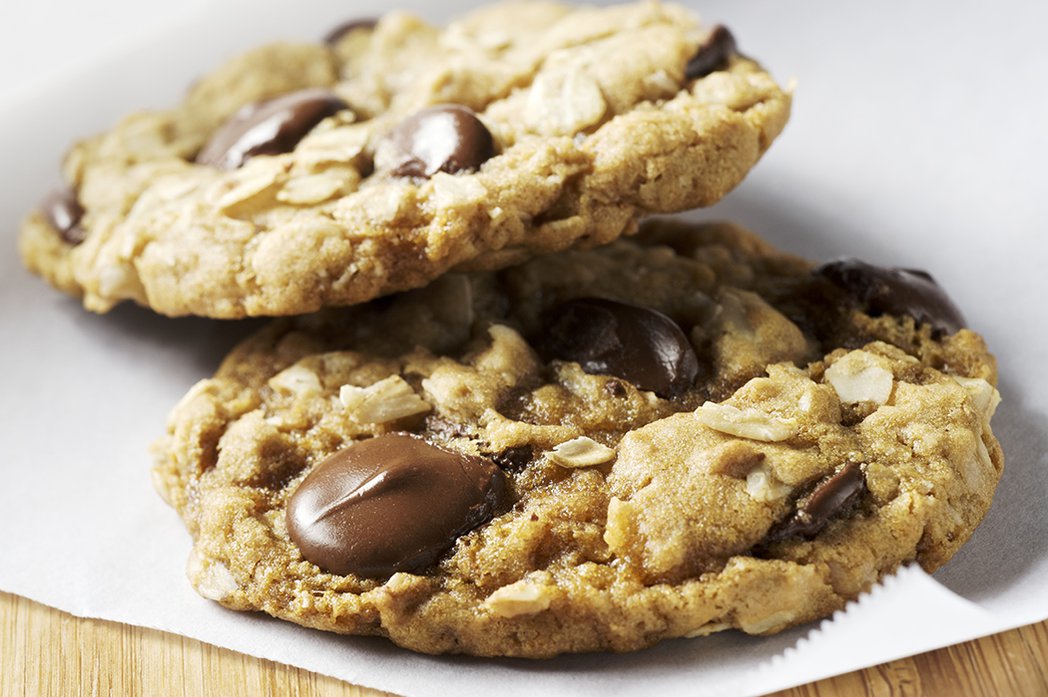 Oatmeal Peanut Butter Chocolate Chip Cookies
Yields: 16 cookies. Serving Size: 1 cookie. Cook time: 20 minutes. 
Nutrition information per serving: 126 calories; 7 g fat; 40 mg sodium; 15 g carbohydrate; 2 g fiber; 3 g protein. 
All you need is:
2 1/4 cups rolled oats
1 cup applesauce, unsweetened 
1/2 cup peanut butter 
1/2 cup chocolate chips
All you do is: 

Preheat oven to 350 F. Line a cookie sheet with aluminum foil and spray with cooking spray. 
In a mixing bowl, mix rolled oats, applesauce and peanut butter. Stir in chocolate chips with a spatula.
Lightly wet hands and form 16 balls from batter. Place each ball on the cookie sheet and form a cookie shape with each ball. 
Bake for 10 to 12 minutes or until edges are slightly golden. 
Remove from oven and allow cookies to cool on the cookie sheet.