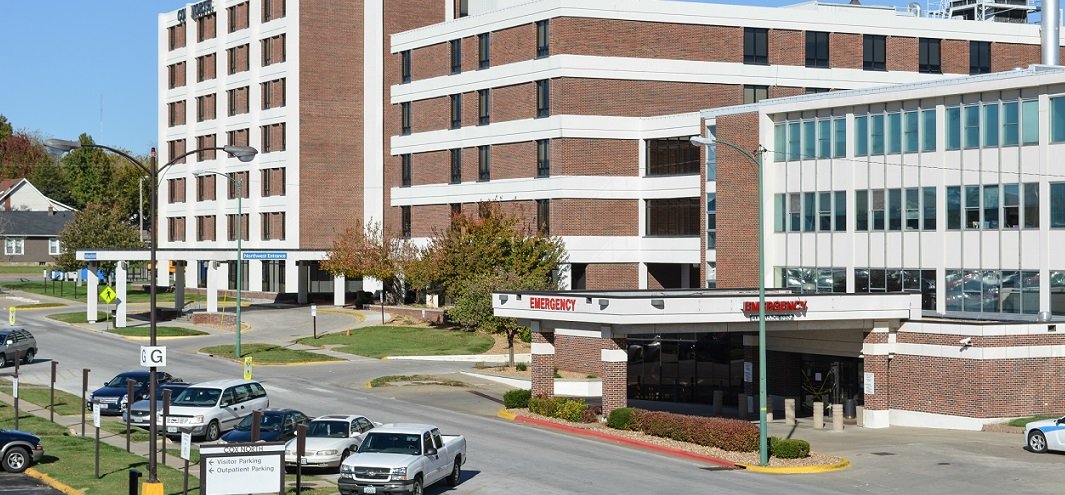 Cox North Emergency Department
Open 24 hours a day, seven days a week.
At Cox North Hospital, you'll find a full-service emergency department, serving Springfield and surrounding areas. The Emergency Department is located on the west side of the hospital, off Robberson Ave.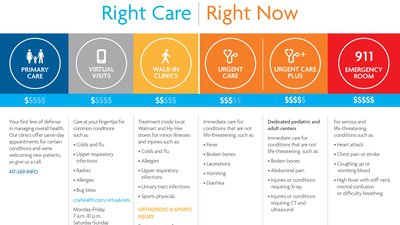 Right Care | Right Now
When you can't wait for an appointment with your health care provider, we're here for you with virtual visits, walk-in clinics, urgent care and emergency care. Not sure what level of care you need? Review this chart to help you decide. 
If you're experiencing a life-threatening illness or emergency, please immediately go to the nearest emergency room or call 911.