Posted by Randy Berger on April 19, 2017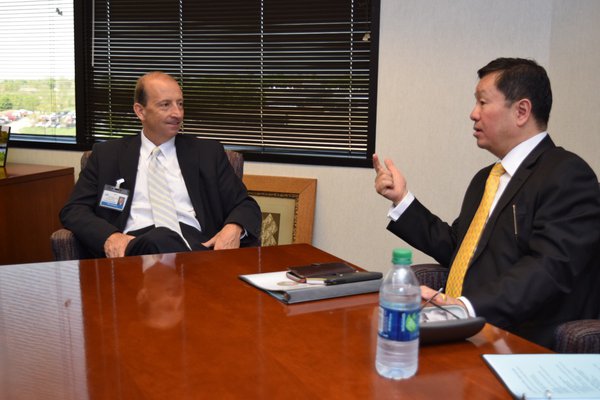 Advocating for funding to train the next generation of physicians was the top point of discussion on Wednesday as University of Missouri System President Mun Choi visited with CoxHealth leaders. 
President Choi met with CoxHealth CEO Steve Edwards, Board of Directors Chair Joe Turner and leaders from the Springfield Clinical Campus of MU's Medical School during a daylong visit to Springfield.
Proposed budget cuts could affect the clinical campus, but President Choi says the partnership is vital to expanding educational efforts and training more Missouri physicians.
"We're going to make a strong case for this," he says. "This is important not only for Springfield, but for the state."

President Choi also met with leaders at the Springfield Chamber of Commerce, SRC Electrical and Mercy Springfield.