Posted by Randy Berger on Feb. 13, 2018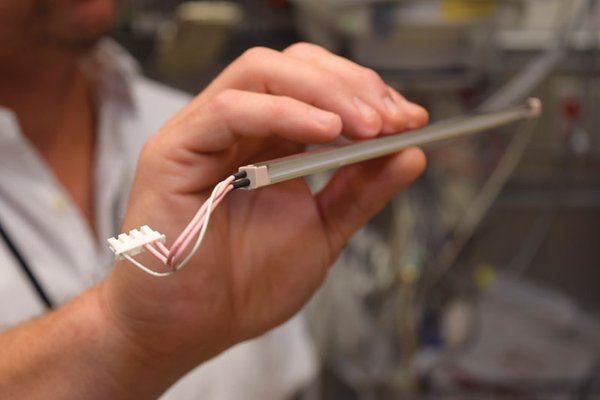 How many light bulbs does it take to save $36,000 for CoxHealth?

If you work in Bio-Medical Services you'll know the answer. The story has become Bio-Med folklore.

The answer is just 10. The story got attention beyond the Bio-Med department when it happened again, a decade later. Another 10 light bulbs. Another $36,000 savings.

Bio-Med service technicians like Barry Kise and Rob Wagner are natural fix-it guys. They enjoy troubleshooting issues with all types of medical equipment and finding the best and least expensive fix.

The attitude about using our resources in the most efficient way possible is at the heart of Working Smarter, the program at CoxHealth that encourages everyone to look for ways to improve the way we work or save money.

"It's kind of something that we do in our field," says Barry. "We are always looking for other ways of saving money. We like the satisfaction of being able to fix something versus just replacing parts."

Sometimes the part that's broken is in an assembly. Many times the entire assembly has to be replaced, but sometimes the urge to find a fix leads to a better solution.

Like the time a decade ago when Rob took a call about a patient monitor that went dark. He discovered the light bulb had gone out in the display assembly. The display wasn't broken, it was just dark. The manufacturer wanted $3,600 to replace the entire assembly.

"We took the display out and ran the model numbers," says Rob. "We just searched the internet to find that part number and found a place in New York that had the exact light bulb for $20. I ordered 10 of them. That bunch lasted us several years."

Ten light bulbs for $200 versus ten display assemblies for $36,000.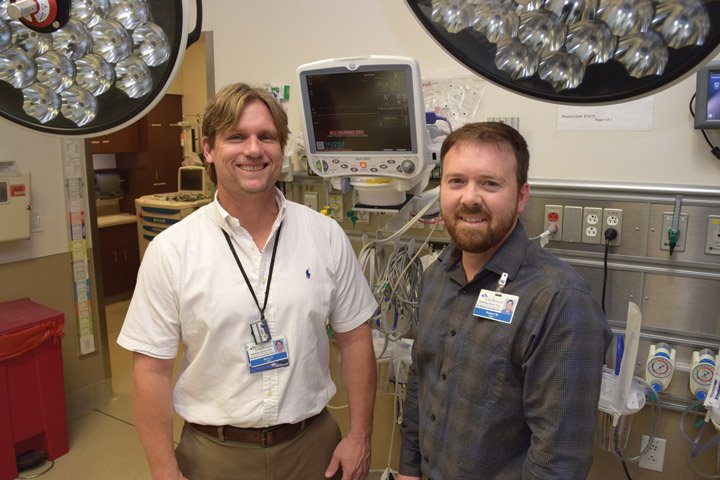 Bio-Med's Barry Kise (left) and Rob Wagner found a way to fix dimming patient monitors by locating a replacement for the tiny light (top photo) inside the monitor's display assembly. 
"Things like this are kind of like a treasure hunt in a way," says Barry. "Just because of the research we had to do. And it really didn't take that long – a couple of clicks."

That first batch lasted 10 years. The next time Barry took a call about the same issue with a patient monitor, he checked with Rob. The company that supplied the bulbs had gone out of business, but, with a little searching, they found another supplier and ordered 10 more, saving another $36,000. 

"It would have been acceptable to purchase that $3,600 display and move on," says Barry. "No one would have thought any different because we would have fixed it. We just thought there had to be another way instead of spending all that money."