Posted by Kaitlyn McConnell on March 16, 2017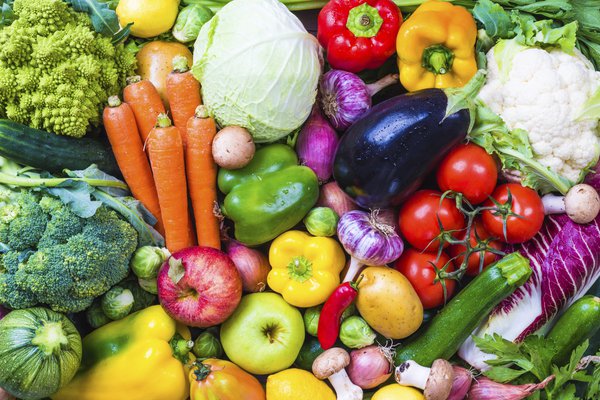 Even though it's not the new year any longer, March – also known as National Nutrition Month – offers a wonderful opportunity to make new resolutions regarding eating habits.
Here are eight easy tips from CoxHealth dietitian Renna Crawford to help curb hunger, lower calories and save money.
Take a salad: Salads are a great way to increase vegetable intake, but aren't always the most portable meal. To make salads easier, build them in glass jars. Add one to three tablespoons of salad dressing to the bottom of a jar before layering firm vegetables, such as carrots or bell peppers. Next, include layers of beans, grains or pasta before adding protein like meat, fish, egg, cheese or tofu. Soft vegetables such as tomatoes, avocado or dried fruit are next, which can be followed by nuts, seeds or lights grains. Last but not least, fill the remainder of the jar with salad greens. Pack the jar fairly tightly, and refrigerate up to five days.
Batch-prep meals: Batch prepping lunch means less temptation to pick up something quick for lunch. Set aside an hour or two each week to prepare lunches for the week: Store and label lunches in the fridge, making them easy to grab each day. Casseroles, soups, and leftovers all work great for pre-portioning out into lunch containers. Add a piece of fruit and/or a baggie of mixed vegetables to complete the meal.
Freeze ahead: When cooking at home, make an extra serving or two and freeze for later lunches to help break up the monotony of the "same old thing." Having variety in lunches will help fight the temptation of skipping home-packed lunches for something more exciting.
Stop drinking sugar: An easy way to cut calories is to stop drinking sugary beverages such as soda, calorie-laden coffee, energy drinks, sweet teas, lemonades, and fruit juices. Water should be the primary beverage – but it can be made more exciting by adding sliced berries, lemon/lime wedges, and mint.
Order ala carte: Don't forget ordering ala carte is an option at most restaurants. Choosing a side salad, steamed vegetables, and a grilled meat (or sharing an entrée with a friend) will save calories and allow enjoyment of the social setting. Skip the appetizers and desserts; while tasty, these pack in sugars, fats, and calories without added nutritional benefits.
Remember healthy snacks: Sometimes work is simply too hectic for a proper lunch break, and all the best laid plans go awry. Keep portion-controlled, healthy snacks – such as homemade trail mix – on hand for those moments. (A simple recipe: Mix one ounce dry roasted nuts with one tablespoon dried fruit and 1/2 cup unfrosted mini wheat cereal. It's a good source of fiber and healthy fats.) If space is available, store a jar of natural nut butter and a box of whole grain crackers at work to make a quick refuel break easy. Tuna "pouches" are shelf stable and can also offer a quick protein lunch on the go.
Don't skip lunch: That said, don't skip lunch unless it's completely unavoidable. Besides providing a much-needed nutrition refuel point, it also provides a mental rest to from daily work which is important in reducing stress. After all, stress fuels bad choices and overeating. People might think they're immune and that skipping lunch is no big deal, but they might be making up for internalized stress with just "a little bit more" at dinner or a "reward" dessert without realizing why.
Utilize extra time: Taking a homemade, nutritious lunch to work gives people something else: A little extra time, earned by skipping the cafeteria line or drive-thru. Use five to ten minutes of the lunch break to take a short, brisk walk outside: If the weather is bad, try stretching and strengthening muscles for five to ten repetitions at a time. Both sunshine and exercise can help brighten mood and support one's healthy eating track.