Posted by Janell Patton on Oct. 22, 2019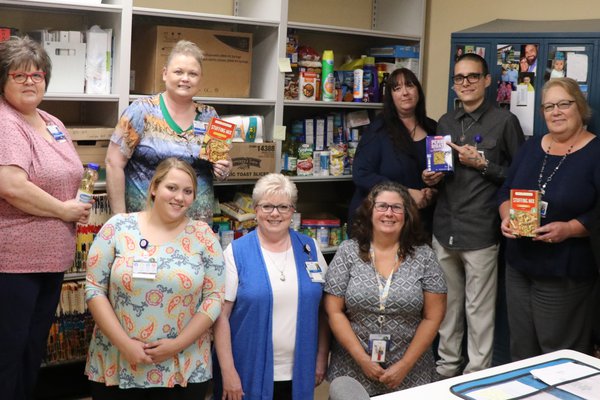 A food drive was held recently at Cox Barton County Hospital with all donations going to families in need. The Radiology Department organized the drive with the final result netting 608 items, far surpassing the goal of 250. 
"I want to thank everyone who donated to this great cause, but especially my staff in Radiology who worked tirelessly to help us exceed our goal," said Paula Kermashek, director of Radiology at Cox Barton County. "Our community continues to support the hospital, so we felt like it was important that we do our part to provide help for our friends and neighbors in need."  
Prizes were awarded to the top three hospital departments collecting the most items: 
 *Patient Accounting/Health Information Management
·       *Administration
·       *Med-Surg floor nursing
Food collected was donated to First Christian Church in Golden City, Good Samaritan in Lamar and First Christian Church in Liberal.