Posted by Brandei Clifton on May 30, 2019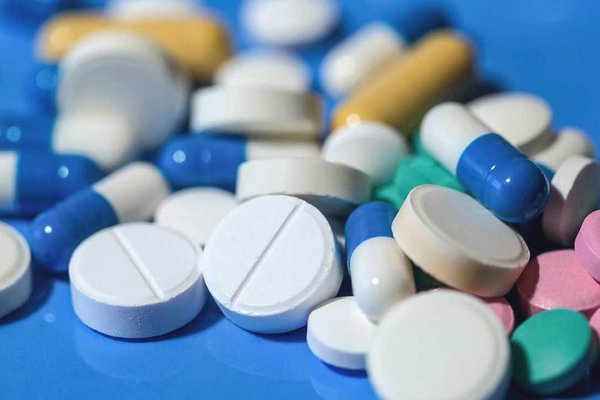 Substance Use Initiative receives drug deactivation kits
CoxHealth and the CoxHealth Foundation announced today that the Stone and Taney Counties Substance Use Initiative received a donation of 5,000 drug deactivation pouches that will help bolster local efforts to combat medication misuse.
The AmerisourceBergen Foundation, a not-for-profit charitable organization focused on supporting health-related causes that enrich the global community, donated the drug deactivation resources through its Safe Disposal Support Program. The program aims to promote the safe disposal of opioids by providing organizations and communities nationwide with resources to deactivate expired or unused prescription medications.
The disposable resources contain ingredients, which – when combined with water – permanently deactivate medications, rendering them ineffective for misuse and providing a safe and environmentally friendly solution for disposal. The Substance Use Initiative will distribute the resources free of charge at community events and through local partner agencies.
"53 percent of misused prescription drugs come from family and friends. The source of those prescription drugs is often the home medicine cabinet." says Marietta Hagan, population health project coordinator for the Stone and Taney Counties Substance Use Initiative. "These pouches are a great way to properly dispose of medications and keep them from potentially being misused."
"As communities across the nation intensify their efforts to combat substance misuse, we are committed to providing them with the critical resources and support needed to prevent misuse and drive sustained change," said Gina Clark, president of the AmerisourceBergen Foundation.
The Stone and Taney Counties Substance Use Initiative is a grant-funded project aimed at reducing and preventing substance use and misuse. It is a joint effort between CoxHealth and Skaggs Foundation and is funded through a Skaggs Legacy Endowment grant.   To learn more about the Stone and Taney Counties Substance Use Initiative, visit DrugFreeOzarks.org.
The AmerisourceBergen Foundation is an independent not-for-profit charitable giving organization established by AmerisourceBergen Corporation to support health-related causes that enrich that global community. The Foundation aims to improve the health and well-being of its patient populations – both human and animal – by investing in its communities. Through strategic partnerships and community collaboration, the Foundation works to expand access to quality healthcare and provide resources to ensure prescription drug safety. For more information, visit www.amerisourcebergenfoundation.org.