Posted by Randy Berger on July 27, 2017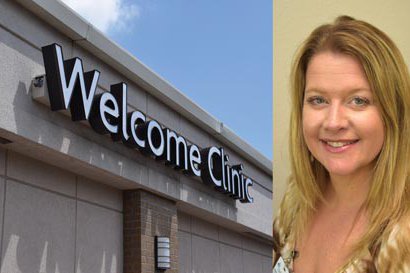 Late last year, Rhonda Davenport took a call from a patient whose insurance was changing in January.
The patient was undergoing cancer treatment and she was understandably nervous about switching providers.  
Rhonda, patient care navigator at the clinic, began making calls — setting up appointments with an oncologist and the lab, and she made sure the patient's port would be flushed on the same schedule she had been used to. By the time the patient came to the Welcome Clinic, Rhonda says she already felt like a friend. 
"It was so neat to meet her - I felt like I knew her," Rhonda says. "It was so rewarding to be able to help. I absolutely love my job. I'm very blessed to be here."
Since the clinic opened last fall, Rhonda has been the first point of contact for hundreds of new patients.  
Rhonda says her message to patients is simple: Welcome to CoxHealth, we are going to take good care of you. We're going to roll out the red carpet. 
She works with new patients as they prepare to come into the clinic while they establish care with new providers. She helps patients find a new provider and she helps people manage their medications and their continuity of care until they have their first appointment with a primary care provider. 
On a typical day, she will see a dozen patients. When patients are in the clinic, she's able to follow up — asking patients if they are clear on their next appointments. Do they know where the physician's office is located? Do they have any special requests or special needs?   
That meeting is also an opportunity to connect patients with the services we offer — from our retail clinics to telemedicine options. If patients need education, maybe smoking cessation or diabetes education, Rhonda has those class schedules as well — "It's like a mini-health fair after each appointment," she says with a laugh. 
It's a concierge-like approach that Administrative Director Brock Shamel says is key to managing population health.  
"People want to know how to become well," he says. "We want to connect them to primary care hubs and resources. As we do that, we're reinventing what primary care looks like."  
Rhonda says she's thrilled to fulfill that reinvention, one patient at a time.  
"I really believe in CoxHealth, we are doing everything we can to help the community and our patients," she says. "It feels good to be able to help someone. I like it when I make someone's day."