Posted by Randy Berger on July 31, 2018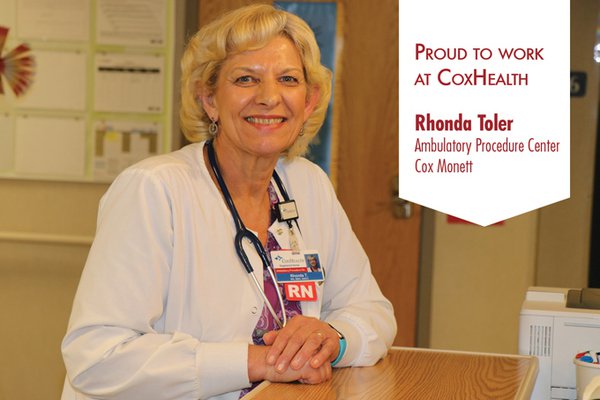 The Ambulatory Procedure Center (APC) at Cox Monett is a happening place, serving everyone from patients receiving injections to patients being prepared for and recovering from surgery. In her 14 years at Cox Monett, nurse Rhonda Toler has cared for thousands of patients who have turned into lifelong friends.

"I love serving and taking care of people," Rhonda says. "I thrive on the social interaction between patients, families, co-workers and myself. Whether it's a one-time procedure as a surgery, or a patient who comes in repeatedly, I enjoy establishing a relationship with them through their entire experience."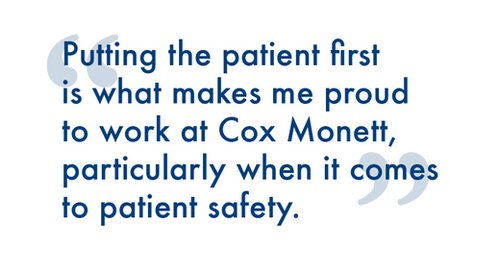 Rhonda's department cares for patients throughout the disease process, and sometimes they have an opportunity to witness fantastic outcomes. Other times, they witness end of life. Although there can be hard days, Rhonda has never once regretted becoming a nurse, because it is such a satisfying profession.

"Putting the patient first is what makes me proud to work at Cox Monett, particularly when it comes to patient safety," she says. "I am also proud I work for a health system that allows staff to continually improve and develop their education and skills because I was able to obtain my BSN through the Magnet Program, and I'm currently working on the STAR Clinical Ladder."