Posted by Kaitlyn McConnell on Jan. 14, 2021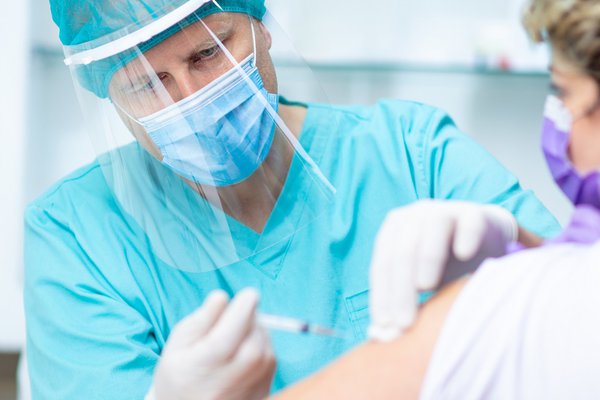 This afternoon, officials with the state of Missouri announced the prioritization schedule for the COVID-19 vaccine. We are excited about this announcement, which represents a moment of great hope, and is a milestone in our communities. However, we have not yet been informed of the type of vaccine, how many doses we will receive, or when we will receive it. We anticipate learning this information from the state soon so we can finalize plans and timing of vaccinations for our patients.
We are launching a survey to see which of our patients in category 1B of the state's prioritization structure are interested in receiving the vaccine. This survey is designed for CoxHealth patients, and is available through the patient portal on CoxHealth.com. Completing this survey does not register participants to receive the vaccine, nor guarantee a spot or prioritization, but it will allow us to know your interest. We will also be reaching out to patients through various messaging channels when registration is available to them.
In the meantime, please visit https://covidvaccine.mo.gov/ to learn more about the state's phases for vaccine distribution.
We know there are many questions about this process, and we are still in the early moments of determining the details of what this looks like. This vaccination process will likely take some time, as the initial supply of vaccine will be very limited compared to the number of patients who are eligible to receive it. Please also be aware that in the coming months, it's likely that health care organizations will be vaccinating patients in fluctuating periods. There may be times when some entities have vaccine, while others have to pause while additional supplies arrive.
Our caregivers are dedicating their time to caring for patients, so please refrain from calling for more information at this time. Be assured we will reach out as soon as more specifics are available in the coming days, as we want everyone to be aware of how and when to sign up for the vaccine when it becomes available to them.
For more information about the vaccination process, and how to set up a patient portal, please visit this link: https://www.coxhealth.com/covid/vaccine/