Posted on Sept. 21, 2016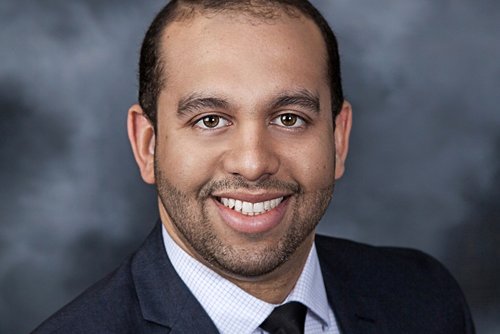 Cox Medical Center Branson is pleased to announce that Cesar Artiles, MD, has joined CoxHealth Pulmonology and Sleep Medicine clinic.
Dr. Artiles, who specializes in pulmonary and critical care medicine, has received extensive education, training and experience in the diagnosis and treatment of conditions that affect breathing and the lungs, including asthma, COPD, sleep apnea, pneumonia and lung cancer.
He received his medical education at Instituto Tecnologico de Santo Domingo in the Dominican Republic and completed his internal medicine residency at Danbury Hospital, in Danbury, Conn. He was honored as the Internal Medicine Residency Program Resident of the Year for 2011-2012 and served as the chief resident of internal medicine from 2012-2013. Dr. Artiles continued his training at Cleveland Clinic - Respiratory Institute where he completed a fellowship in pulmonary and critical care.
"Dr. Artiles is a great asset to our community," said Cox Medical Center Branson President William Mahoney. "He's received excellent training at one of the world's elite medical facilities – Cleveland Clinic. We are truly grateful that he chose to join our team in Branson where he'll provide top-notch care to Pulmonology and Sleep Medicine patients as well as to some of our most critically ill patients in the hospital."
Dr. Artiles was inspired by his father, a diabetic, to pursue a career in medicine. It was during his time in medical school however that he decided to focus on pulmonology and critical care.
"I was just starting to work in the critical care unit when I realized pulmonology and intensive care were so intertwined," he explained. "I like to think of critical care as the best in medicine. You really have to think about all of the systems of the body, how they interact and how they work together when determining the best treatment plan for each patient."
While completing his fellowship at Cleveland Clinic, Dr. Artiles participated in a lung cancer and advanced diagnostic bronchoscopy track where he learned about a relatively new procedure - endobronchial ultrasounds (EBUS). EBUS is a minimally invasive yet highly effective procedure used to diagnose lung cancer, infections and other diseases. Dr. Artiles is now providing this service in Branson.
"Being able to offer this procedure here means patients do not have to travel outside of our community for this test, they'll receive a diagnosis faster and begin treatment sooner," Mahoney said.
Dr. Artiles chose to join the Cox Medical Center Branson team because he saw the opportunity to make a difference in the community.
"In the Branson area, we see a lot of diseases related to smoking," he said. "I saw a lot of opportunities where I could make a difference in the health of the community. Since arriving, I have really enjoyed how friendly the people are as well as the beautiful landscape and lakes."
When not working, Dr. Artiles enjoys running, playing basketball and spending time with his wife Carmen and their daughters, 1-year-old Amelia and newborn Deanna.
For more information, call 335-7559.