Posted by Janell Patton on June 25, 2020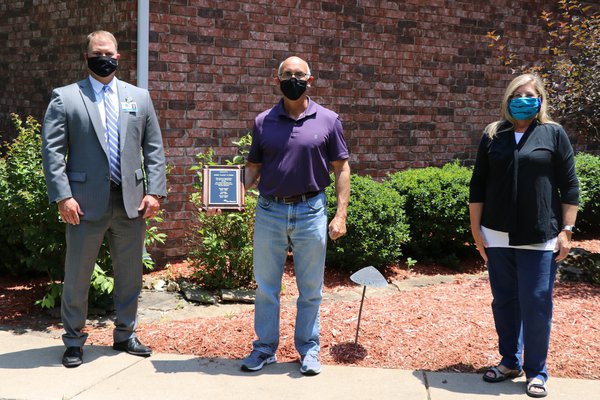 Jack Prim, who is credited with helping secure fundraising dollars to build a $42 million replacement hospital in Monett, recently retired from Cox Monett Hospital's Community Advisory Board.   
Prim served on the volunteer board from 2008 through 2020. He was vice president from 2015 to 2017, and president from 2017 to 2019.
"We are so close to reaching our $7 million fundraising goal to build our new hospital because of Jack and the efforts of others," said Darren Bass, president of Cox Monett.  "He is a true servant leader who has been instrumental in moving health care forward in our rural community."
Prim also served on the CoxHealth Board of Directors in Springfield from 2011 through 2020, representing the Monett service area. 

A plaque was presented to Prim, thanking him for his many years of dedicated service. 
Photo, left to right: Darren Bass, president of Cox Monett, Jack Prim, retiring hospital board member and his wife, Margaret.